Coronavirus Update - 3/16/20
Logan-Hocking Middle
Submitted by: Josh Straus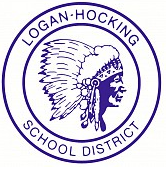 Dear Logan-Hocking Families,
Below we have outlined an update concerning Educational Activities, A Connectivity Survey, Food Pick-up/ Delivery, and Voting.

Educational Activities: Below is a link to Educational Activities that students can work on this week and throughout this closure. More detailed plans are being developed concerning how education will proceed throughout this closure. Leadership Teams are working diligently to produce online instruction along with paper materials to ensure instruction will continue. If the activities suggested below for your grade level are web based and you are unable to access, please be patient as paper materials are being developed. More information will be released later this week concerning how education will continue.
Below is a survey that we ask you to fill out to help us plan to meet your educational needs. We would appreciate it if you could fill this out by tomorrow 3-17-20. Thank You!

Educational Activities - Activities organized by grade level.
Link: https://docs.google.com/document/d/1JBeh_3_kck9rlscgFshOPcBIvIkrSTR04nMRJNKqUiM/edit?usp=sharing

Connectivity Survey - Students/ Parents of Students please fill this out to help us plan continuing education.
Link: https://docs.google.com/forms/d/e/1FAIpQLSfnuw7XaVZTFsvNdZYB6ocaiu8L2GG4f9mb3JC34NBKiMAYuA/viewform


Food Pickup & Distribution:
The Logan Hocking Local Schools will be attempting to distribute food to LHSD families during the current emergency crisis.

For the week of Monday March 16 thru Friday March 20, food will be available for daily pickup at Logan High School only from 11am to 1pm daily.

Beginning Monday March 23, and for the foreseeable future, food will be available for pick up at designated schools. Parents with students in multiple buildings should choose the school building most convenient for them to pick up food. Distribution will be at the following schools on these designated days:

CURBSIDE PICKUP 11:00am to 1:00pm.

MONDAY - At LOGAN HIGH SCHOOL for Logan High School,
and Logan Middle Schools.
TUESDAY - At CENTRAL ELEMENTARY (Including Hocking
Hills students who live in West Logan)
WEDNESDAY - At CHIEFTAIN ELEMENTARY
THURSDAY - At GREEN ELEMENTARY
FRIDAY - At HOCKING HILLS and UNION FURNACE

Those families who have no way to pick up food at any of the distribution sites are encouraged to contact the Logan Hocking Board Office at 740-385-8517, ext. 0. Please leave the following information with the Administrative Assistant, or leave a message with the information:

Names of all LHSD students in the household
What schools they attend
Home Delivery Address
Best contact phone number for the household

Food delivery will take place Tuesdays thru Fridays on the same day as elementary school curbside pick up.


Voting: UPDATE: 3.17.2020 @ 6:20am. Late last night the Ohio Department of Health suspended in-person voting for the March 17, 2020 Presidential Primary Election. No polling locations will be open for voting March 17, 2020.

ALL ACTIVITIES are suspended until further notice.

We ask that you please be patient and flexible as we navigate through this pandemic. This is uncharted territory for all of us. All updates from the Logan-Hocking School District will be posted on our website, facebook, twitter feeds and emailed to parents and students. More information will be released later this week. Our first priority was providing meals for those that need it along with educational activities. More information to come. In the meantime please be patient, heed the Governor's Orders, and take care of your family.


blog comments powered by

Disqus