Practice What You Teach - A Benefit Concert
District
Submitted by: Shelly Riggs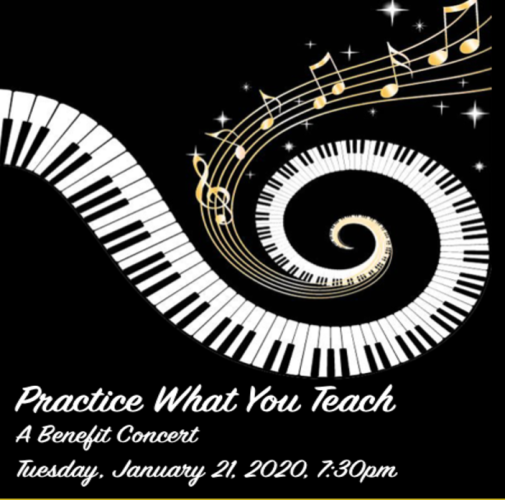 Practice What You Teach - A Benefit Concert
Tuesday, January 21st, 7:30pm, LHS Theatre Lobby
Practice What You Teach started two years ago when Logan High School teachers John McClain, Gretchen Weber, and Shelly Riggs decided to create an event where indeed they would "practice what they teach."
As performing artists, they thought it important that their students see them doing those things that they taught in the choir and theatre classrooms each day. Thus was born Practice What You Teach, A Benefit Concert.

Each year, McClain, Weber, and Riggs look for an organization or individual to benefit with the event. The first year, the Crawford family was the beneficiary, after LHS alumnus Carrie Gallagan Crawford lost her battle with cancer. Funds raised went to the Crawford children's college fund. The second year, another LHS staff member battled cancer as well, and funds raised went to Shawn Brenick to help defray costs of his treatment.

This year, Logan has been hit with yet another tragic loss in the LHS family. The death of both parents of elementary student Crew Nutter has been devastating for the families. Through Practice What You Teach, we are honored to dedicate the proceeds of the concert to go toward the college fund for Crew.

Online donations are being accepted through their ticketing website, and will also be accepted at the door in the form of cash or card as well. All donations will go to the Crew Nutter Scholarship Fund.

Practice What You Teach will be held in the LHS Theatre Lobby.

Click here for ticketing site to donate online.

blog comments powered by

Disqus