LHSD Honored with ODE's Purple Star Award!
District
Submitted by: Kristen Stimmel/Dani Bell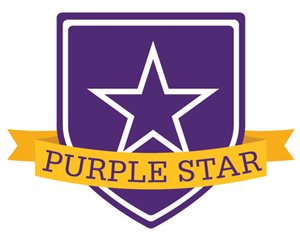 All Logan-Hocking Schools have been awarded the Ohio Department of Education's Purple Star Award. The Purple Star Award for military-friendly schools recognizes schools that show a major commitment to students and families connected to our nationís military.


Thank you to the numerous individuals that helped gather evidence, volunteered to serve as a family liaison, and who take the time to ensure our military students and their families receive the support they need to be successful in our school and community.

Check out the link below to find resources and see how our LHSD community supports our hometown service men and women and their families!
https://sites.google.com/lhsd.k12.oh.us/lhsdmilitaryfamilies/home

ODE'S Link for Military Families



blog comments powered by

Disqus