Annual Intra-District Chess Tournament
Hocking Hills Elem.
Submitted by: Mr. Rice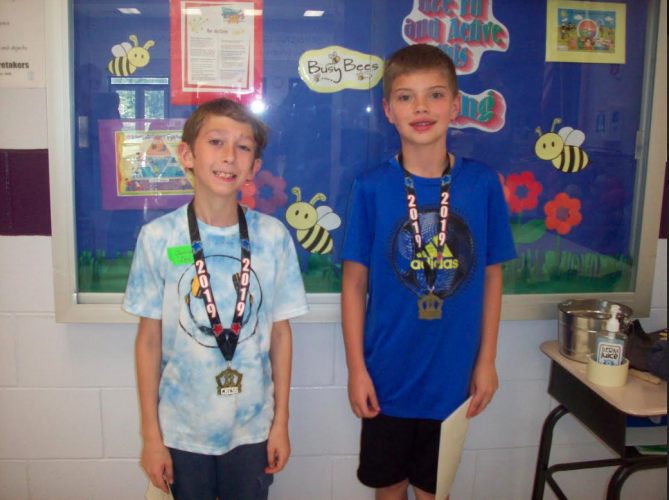 On May 6th, Hocking Hills Elementary was proud to host our annual intra- district chess club tournament. Teams from Hocking Hills, Chieftain, Union Furnace, and Central came and competed against each other and learned new strategies as they played. Chess is a wonderful game that increases comprehension, memory, patience and social skills. We would like to thank Mr. Curt Mason for helping us conduct this tournament.

The following students finished tied for first place: Junior Lee, Luke Abele: second place: Nathaniel Frost, Willam Hunt , and Daniel Bauers: Third place: Brody Colliton, Nathaniel Cummin, Christopher Frost Noah Hamlin, Clayton Rice, Brock Thomas, and Sydney Thomas. Congrats to all students!

Also during the chess tournament, Ashton Mason competed in a Chess Simul. He competed against 10 other opponents at one time. He did an outstanding job!



blog comments powered by

Disqus