Congratulations, Chieftain Spotlight Winners!
Logan High School
Submitted by: Melissa Atkins/Dani Bell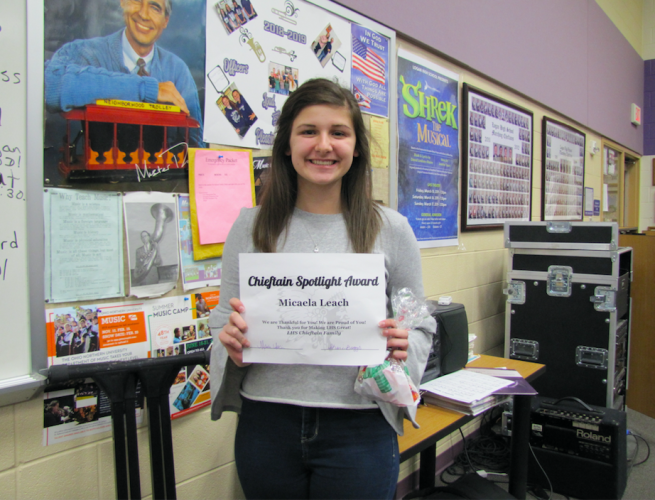 Thank you to all who submitted nominations for the January Chieftain Spotlight Awards. Below, is the list of students who were nominated and received an award.

Teachers nominate students each month and Mrs. Atkinsí class gathers the nominations and delivers the awards. The class is now accepting nominations for February. If you don't have a form, you may email Mrs. Atkins the information at matkins@lhsd.k12.oh.us.

Bo Nihiser
Cole Belcher
Micaela Leach
Carley Ring
Joseph Keen
Morgan Loucks
Sariya Baker

Included, are a few pictures of some of the nominees.



blog comments powered by

Disqus