"Seedlings" Art Exhibition Opening March 1st
Logan-Hocking Middle
Submitted by: Roxanna Lehman/Dani Bell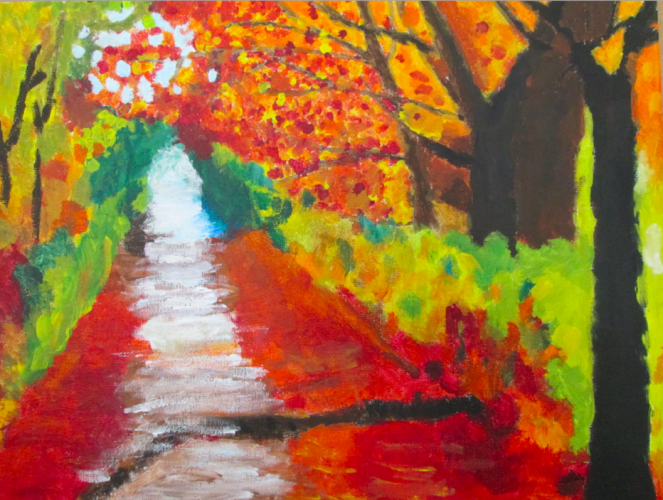 It's time for the annual Logan-Hocking Middle School spring art exhibition,
"Seedlings"! For the 17th consecutive year, "Seedlings" will be held at the Bowen
House at 196 North Market Street in Logan. Once again, Hocking County's
Cultural Arts Center will be bursting at the seams with amazing artwork created
by visual arts students from the Art Team of Hacker, Lehman, & Oldham.
Drawings, paintings, sculptures, and more will be on display for the month of
March to celebrate National Youth Art Month. The students have been hard at
work all school year. "Seedlings" represents some of the best work created
since the pencils, markers, paint, clay and more were broken out of storage and
transformed into amazing new adventures.

The public is invited to attend the Opening Reception on Friday, March 1st from
6:00 to 8:00 p.m. along with the student artists, their families, friends, and
neighbors. The show will then remain open to the public, and all lovers of art,
during regular Bowen House hours on Wednesdays through Saturdays, from 2:00
to 5:00 p.m. Sadly, "Seedlings" will close on March 23rd to make room for the
next collection of art, so be sure to visit the Bowen House soon and often to take
advantage of this once a year opportunity.

Photo is of an acrylic painting, by Clay Fuller, from Mrs. Lehman's Honors Art 8 class. This beautiful piece will be part of the "Seedlings" exhibit.

blog comments powered by

Disqus