New Members Welcomed During National Honor Society Ceremony
Logan High School
Submitted by: Dani Bell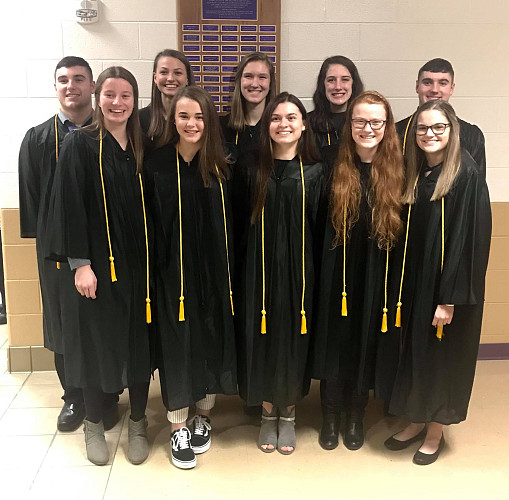 Congratulations to all (44) new inductees into the National Honor Society! The induction ceremony took place on Monday, January 7th.

The excellent keynote speaker was 1996 LHS Graduate, Nicole Cartwright Kwiek (pronounced "quick"), Ph.D. who is a Clinical Assistant Professor and Assistant Director for Educational Outreach at the Ohio State University College of Pharmacy. LHS Guidance Counselor, Kim Norway stated, "Nicole's wisdom & encouragement for the future generations was spot on"

The National Honor Society is a strong student organization that allows young people to make a difference in their school and community, by first academically qualifying and then taking the initiative to apply. Sophomore students with a 3.75 or above cumulative grade point average, and Junior and Senior students with a 3.50 or above cumulative grade point average were eligible to apply.

Thank you, Dr. Kwiek and congratulations, to all the NHS members! You should be proud of this accomplishment!

Additional photos will be added on other district platforms.

A full press release will appear in The Logan Daily News. Thank you to Janey Saving!



blog comments powered by

Disqus