LEA Opens Nominations for Educators Hall of Fame
District
Submitted by: Amy Wells/Dani Bell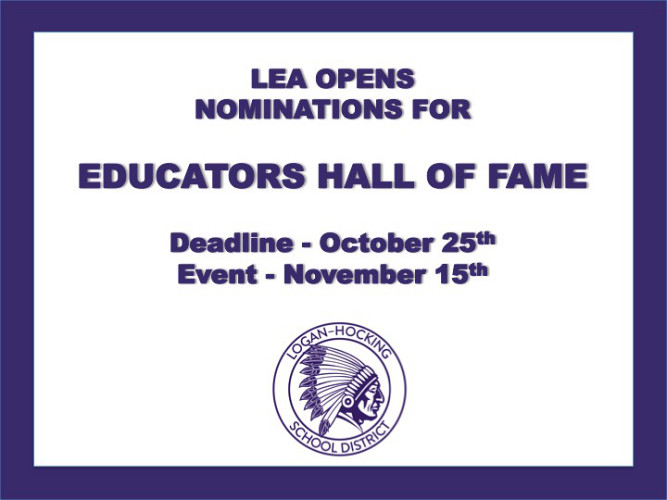 The Hall of Fame Committee of the Logan Education Association is once again seeking nominations for the Educators Hall of Fame. To be eligible for induction into the Hall of Fame, educators must be retired from the Hocking County school system, after having been employed at least eight years and must have shown exemplary dedication to the profession of teaching.

If you, or someone you know, would like to nominate a former educator for induction into the Educators Hall of Fame, please pick up a nomination form at the Logan Daily News office or the Hocking County Library. The deadline for nominations is Thursday, October 25, 2018.

This year's induction ceremony is scheduled for November 15, 2018 at 5:30PM at the Olde Dutch Restaurant.


blog comments powered by

Disqus