New Tradition of Upperclassmen Greeters Proves to be a Huge Success!
Logan High School
Submitted by: Dani Bell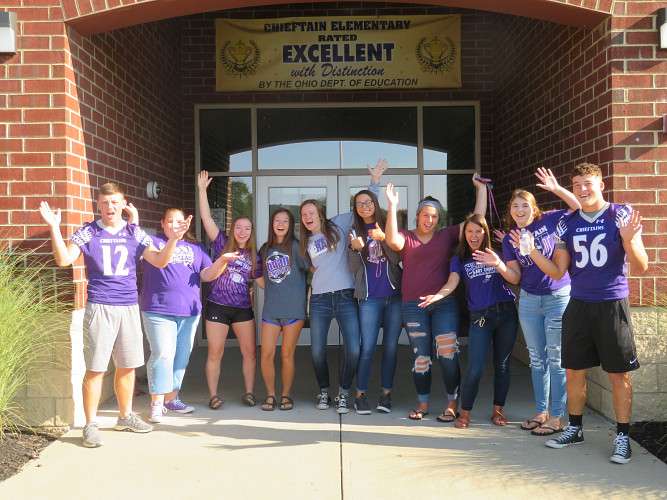 At Monday's BOE meeting, Mr. Bainter shared how well received the idea was to have our upperclassmen greet the younger students on their first day of school. Here is the widely popular video we posted on the district's Facebook page. Currently, we have 464 likes, 71 positive comments, 191 shares & over 16,000 reached, which validates what a difference a kind gesture can make, or as Mr. Bainter said, "This didn't cost us a penny, but it sure went a long way!". He plans to continue this tradition for years to come.

Thank you to all our volunteers and to those who helped organize this!

https://www.facebook.com/LoganHockingSD/videos/1893580760736548/

Logan High School upperclassmen joined staff members to offer a warm, cheerful welcome to the younger students, beginning their first day of school. Various groups of upperclassmen volunteered their morning so every student in our district could experience this extra special encouragement, proving a high five, smile, or kind word goes a long way. This video was taken at Chieftain Elementary.

Additional photos to follow.

blog comments powered by

Disqus