Central Elementary's Great Adventure!
Central Elementary
Submitted by: Mrs. Van Horn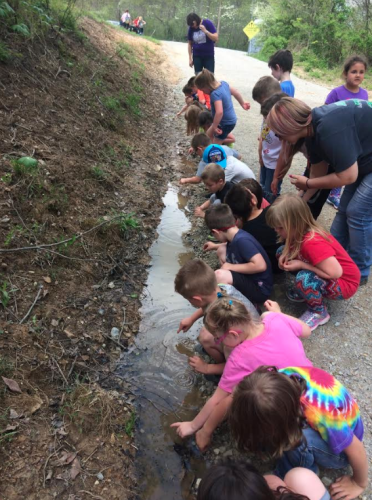 Central Elementary students recently enjoyed a trip to the Presbyterian Farm owned by Nelsonville Presbyterian Church. Grades preschool, kindergarten, and first visited on May 8th and second, third, and fourth grades on May 9th.
While at the farm students enjoyed outdoor education stations facilitated by our community partners Rural Action, Hocking College, Wayne National Forest, and Zero Waste. Stations included a recycle relay, insect netting, survival skills, a nature hike, Ohio animals, and a pond study.
High school choir members as well as FFA members also joined Central at the farm. The choir shared their musical talents while leading students in popular outdoor camp songs while FFA members shared their knowledge of Ohio animals and brought dozens of animal pelts for the students to explore.
It was a wonderful day of exploration and learning! Central students and staff canít wait to visit again!


blog comments powered by

Disqus