Full week in Digital
Digital Academy
Submitted by: T. Shonborn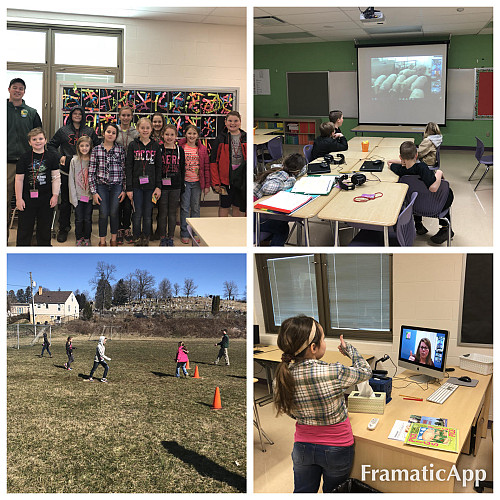 The Elementary/Middle Digital Academy was busy the week of March 5th. First they had a Virtual Field trip to a pig farm hosted by GrowNextGen. The students had a tour of a pig farm and were able to ask questions of the farmer. GrowNextGen sent us books to read to prepare for the trip and we even had follow up activities.

The following day, Eric Sagasser from the Department of Natural Resources came to Central Elementary and talked with students about the life of amphibians. He discussed with the students the life cycle, the hurdles that some of the amphibians in our area are facing and what we could do to help. Eric then had us go outside, where we played a game. The students played the role of either a frog or an obstacle a frog might have in life. The frog would try to get passed the obstacle to a safe area.

All in all, I would say we had a great time this week. Thank you to all who made this week possible for us.

blog comments powered by

Disqus