DAIRY BARN & PROJECT SAFE Art Opening at Maya Burrito
Logan-Hocking Middle
Submitted by: Suzanne Oldham/Dani Bell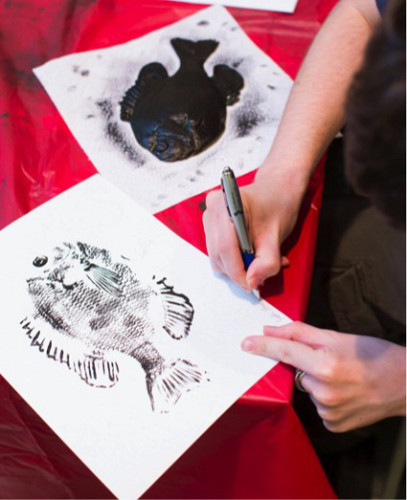 MARCH 2018 MAYA BURRITO - DAIRY BARN & PROJECT SAFE
Art Opening at Maya Burrito

Project SAFE After the Middle Program in collaboration with The Dairy Barn will be hosting an art opening for their Printmaking and Photography Show on Thursday, March 29, 2018 from 6:30 - 8:00 p.m. at the Maya Burrito Company at 12 E. Main Street, Logan, Ohio. All are welcome to attend.
Student artwork includes the traditional Japanese printmaking techniques of Suminagashi (floating ink), Gyotaku (print fish), cyanotype, and long exposure photography. The pieces were made under the direction of Dairy Barn artist Jessica Held.

Students and staff of Project SAFE After the Middle would like to thank Maya Burrito for the use of their restaurant and gallery space for this show. Gallery space was made possible through the Dairy Barn Arts Center in Athens, Ohio. Student artwork for this show will be exhibited through May 5, 2018.



blog comments powered by

Disqus