District Band Contest
Logan High School
Submitted by: Pam Price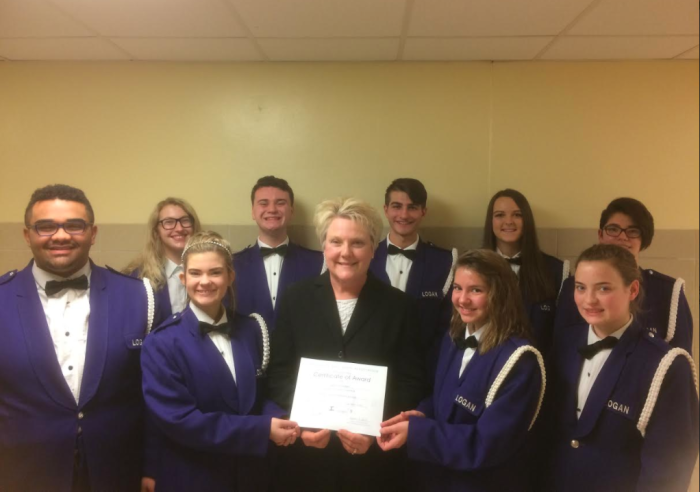 "The Logan High School Symphonic Band participated in the District XV Large Group Adjudicated Event on Friday March 9 at Teays Valley High School. The Symphonic Band was awarded a unanimous Superior Rating. Participating bands were rated as Superior, Excellent, Good, Fair, and Poor.

The Symphonic Band, under the direction of Pam Price, received three superior ratings on the main floor and a superior rating in the sight-reading room to earn the unanimous superior rating thus carrying on the long standing tradition of superior ratings at District Large Group Contest."

Band Officers include
L-R Row 1: David Vickroy, Band President; Kaylee Culbertson, Secretary; Pam Price, Director; Logan Leffler, Sophomore Representative; Bailey Farley, Librarian
Row 2: Dana Woltz, Librarian; Jared Malone, Band Historian; Tristan Myers, Senior Representative; Katelynn Dane, Junior Representative; Allison Nakanishi, Vice President. Not pictured: Delaney Kelch, Treasurer; Addison Decot, Freshmen Representative.

blog comments powered by

Disqus