LET'S GO CHIEFS!
District
Submitted by: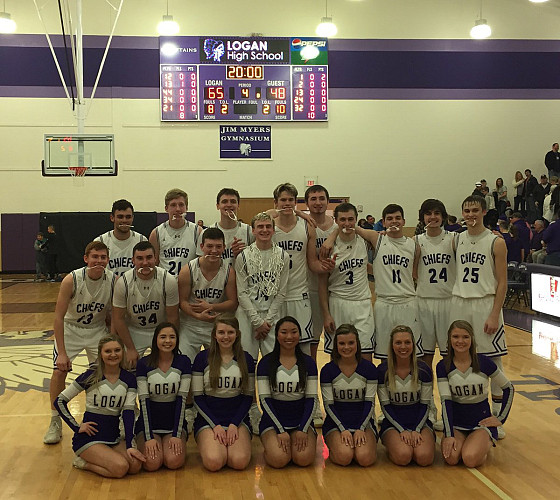 The challenge is on for Logan to pack the gym at Pickerington Central Wednesday, March 7th, at 7pm, for the boys Basketball District Semi-Final game against Westerville South. Over 1100 were in attendance for the last game-so let's beat that number. The word is out that Logan fans "pack the house".
Westerville South has asked their fans to wear red, so Chieftain fans-wear your purple.

Pre-sale tickets will be on sale starting Monday in the athletic office from 9:00 am-3:00 pm until they are sold out. Each school has been issued the same amount of pre-sale tickets. Tickets will also be sold at the door on game night.
Tickets are $7.00 each.

Congratulations to our state qualifiers:
Brady Garren will wrestle at the State Meet on Thursday, March 8th, and Aaron Streitenberger & Austin Huffines will bowl at the State Match on Friday, March 9th.

Good luck Chiefs!




blog comments powered by

Disqus