Exciting Opportunities for Community Involvement -All Ages Welcome
District
Submitted by: Dani Bell/HHTA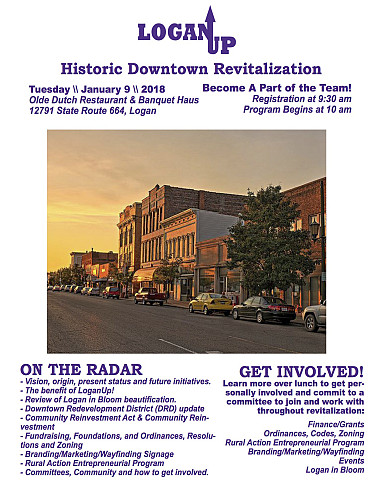 Students & Staff who cannot attend this event, but are excited to become involved in the revitalization efforts of Downtown Logan, are encouraged to contact Dani Bell, LHSD, Communications Coordinator at 740.385.8517, ext 2727 or at dbell@lhsd.k12.oh.us.

Via Hocking Hills Tourism Newsletter
"Become part of the team! This is the next installment in the downtown revitalization program, and it's time for as many folks as possible to get involved. The steering committee has been working hard to get us to this stage, and need your help. This meeting will highlight what has been happening in the revitalization process, and you will be invited to join a committee which interests you to work towards the revitalization effort. Full details on our website, explorehockinghills.com and click on events where you can download a flyer. Whether you want to get personally involved, or would like to see what has been happening, and the plans for the future of downtown Logan this is a not to miss event."



blog comments powered by

Disqus