Professional Day Receives Praises
District
Submitted by: Dani Bell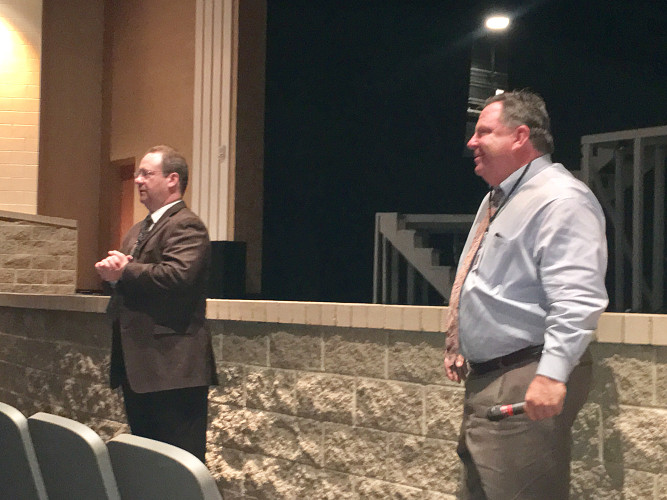 Thursday, September 14, teachers and administrators attended a conference style in-service day, at Logan High School. The day was designed by the professional development committee and has received praises by many in attendance. Some even rate the day as the best ever, due to the variety of sessions and the style in which they were presented.

Superintendent, Monte Bainter, welcomed everyone and explained his important reasoning for inviting Hocking County Municipal Court Judge Fred Moses, to be the kick-off speaker, addressing opioid addiction in our area. The goal was to have the LHSD staff walk away with primary points in mind: the severity of the crisis; the need to collaborate to make a real difference, and the awareness of the district's commitment to determine how to best address the crisis, at each grade level.

Judge Moses delivered a passionate overview, sharing tough statistics and compelling truths on the subject, while making it clear it is imperative we join forces and recognize the school's influential role. Moses is a valued member of the district's Continuous Improvement Plan, Community-Economic Barriers Committee, and also serves on the Hocking County Opiate Taskforce.

For the remainder of the day, teachers and administration took part in six sessions, of their choice, ranging in topics such as: mental health, yoga, fitness, autism, community connections, invasive species, water quality, just to name a few.


blog comments powered by

Disqus