Empowering Students to Overcome Bullying
Logan High School
Submitted by: Dani Bell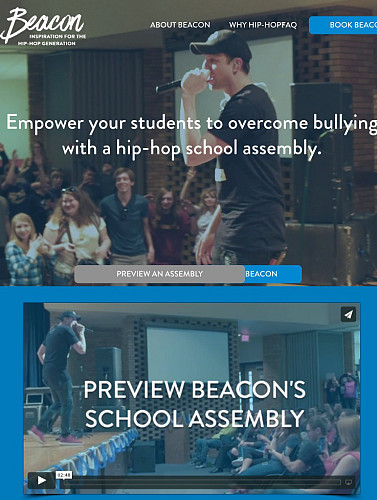 Tomorrow, our LHS & LHMS students & staff will have the opportunity to be empowered by a live anti-bullying message, being presented by a dynamic performer named, "Beacon".

Beacon's approach is relatable by young people, as he uses hop-hop to connect to them. He speaks about everyone having to deal with being offended or hurt, but how we respond is what can make the difference.

Defining bullying & implementing awareness are SMART goals, identified in the district's strategic plan, also know as a Continuous Improvement Plan (CIP). This assembly exemplifies our commitment to offer educational programming on this serious subject.

Thank you to Ebenezer Baptist Church for sponsoring the performance fee, allowing this unique experience to be provided, to our students/staff, at no cost to the district.

To catch a glimpse of tomorrow's assembly, click https://vimeo.com/226551603 or www.beaconassemblies.com.


blog comments powered by

Disqus