Green School Mission:
At Green Elementary we educate and empower today's students to lead and achieve in tomorrow's world!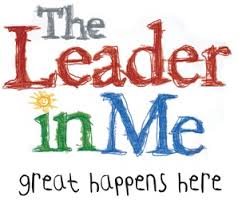 Visitors - Building Newsletters, and other important information will be posted monthly in the Documents section on the right side of this page. Please contact the school office if you cannot find the info you need from this site.
OFFICIAL SCHOOL HOURS: 9:15 a.m. - 3:55 p.m. (Office hours are 8:30 a.m.-4:30 p.m.)
- Doors open at 9:05am- student are not admitted prior to 9:05 am unless they are enrolled in
Before Care. After 9:15 is considered tardy time- please have students arrive on time.
- Students are welcome to eat breakfast at school free of charge each morning in their
classroom.
- In the afternoon, pick up students are released at 3:45 to designated areas with Express Pick
Up & After Care being released first, followed by parent pick ups and buses.
Click to view the Student Handbook
Three students earned the chance to help "rule the school" for a day by being a top seller in our winter fundraiser. Preschooler, Ellie Lambert; First Grader, Owen Hacker; Second Grader, Sadie Myers each had a turn to help Ms. Osburn with her daily duties such as greeting students, helping with announcements, visiting classrooms, posting photos on Classroom Dojo, recognizing students for meeting their AR goals or leveling up on Lexia and loading afternoon buses. The guest principals took on thei...

Green Elementary recently celebrated Valentine's Day with our annual Dress Your Best luncheon. Planned by our Student Lighthouse Team and their advisors, the theme was Sparkle, Glitter, Shine and Most of All be Kind! The students selected the table decor which included tablecloths, fresh flowers and heart shaped balloons and transformed the cafeteria into a fancy five star restaurant setting. Our cooks prepared a special chicken dinner and our PTO supplied cupcakes from the Hocking Hills Bakery ...

Green Elementary held their 4th annual Dapper Dudes workshop and 2nd annual Lovely Ladies workshop during the month of February in preparation for our Dress Your Best luncheon held on Feb 14th. The boys at the school had the opportunity to select from over 150 ties to find one that they liked. Numerous volunteers from our community including parents, law enforcement and church organizations were represented among the volunteers that gave their time to help the boys learn to tie their neck ti...

The Student Lighthouse Team of Green Elementary conducted a blanket drive for the Inspire Shelter as a community project. Their original goal of 50 was easily surpassed, so the principal told the students if they collected 100 she would complete a challenge selected by the Student Lighthouse Team. The goal of 100 blankets was met and surpassed, the current count is 132, so Ms. Osburn completed the creative Messy Principal Wash Obstacle Course at an assembly in which students combined physical ac...

The Student Lighthouse Team identified a desire to assist the homeless in our community and planned a blanket drive in order to support the Inspire Shelter of Hocking County. The students set a goal of 50 blankets, which they have already surpassed with a current total of 81. The team has since increased their goal to 100 blankets and Ms. Osburn has agreed to take on a principal challenge that will be selected by the students if they meet this new goal. If anyone would like to donate a new or...

Thursday Leader Lunches began recently at Green. Once a week, two students from each classroom join the principal for lunch to share their Leadership Notebooks and their feedback about the school. As the year goes on all K-4 students will have an opportunity to participate to share about their leading and learning.

The Student Lighthouse Team at Green planned a beautiful Veterans Day Ceremony which included a special musical guest, 328, from LHS. We were honored to have several local veterans join us to celebrate and honor those who serve our country. Lighthouse students led the Pledge of Allegiance, shared information about the holiday and sang patriotic songs. 328 sang the anthems of each of the branches of the armed forces, Owen Nott and Maisy Ward presented a special piano duet and Mrs. Travis performe...

Green Elementary has become a Class Dojo school! This app connects families, staff and students. The school and each classroom have accounts and are able to post stories, pictures and reminders in real time. Students can also be awarded dojo points for great learning and leading. The feedback from students, staff and parents has been overwhelmingly positive so far! Any families who have not connected to their student's classroom can contact the teacher for a class invitation.

LHS junior, and former Green Elementary student, Brannon Speidel, completed his Eagle Scout project by building flower beds for our preschool playground. After much planning, Brannon was able to create several areas where the preschool students could play and plant. The students are eager to start their first planting project with fall pumpkins. Brannon has been involved with scouts for the last 5 years and is a member of Troop 99. When asked why he chose his project, he stated he wanted to ...

The students at Green receive recognition from staff by receiving C.E.O. Certificates which identifies them as a Chief Example for Others. Students can be recognized for leading (being kind, helping around the building, taking initiative, doing the right thing, etc) or achieving (meeting AR goals, leveling up on Lexia, improving in a subject, demonstrating mastery, etc). When a student earns a "purple ticket" they come to the office to sign our CEO board to show they have been recognized for gr...
Next Page