Green School Mission:
At Green Elementary we educate and empower today's students to lead and achieve in tomorrow's world!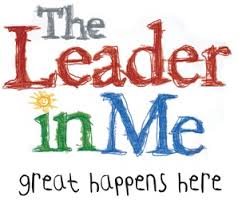 Visitors - Building Newsletters, and other important information will be posted monthly in the Documents section on the right side of this page. Please contact the school office if you cannot find the info you need from this site.
OFFICIAL SCHOOL HOURS: 9:15 a.m. - 3:55 p.m. (Office hours are 8:30 a.m.-4:30 p.m.)
- Doors open at 9:05am- student are not admitted prior to 9:05 am unless they are enrolled in
Before Care. After 9:15 is considered tardy time- please have students arrive on time.
- Students are welcome to eat breakfast at school free of charge each morning in their
classroom.
- In the afternoon, dismissal begins with express pick up at 3:45, followed by buses at 3:50 and after care at 4:00.
Click to view the Student Handbook
Green Elementary hosted a Veterans Day celebration to honor those who have served our country. This special event included visits with veterans, a flag folding demonstration, a sharing of facts, music and poetry.It was a wonderful way to bring our school community together. Special thanks to those who made the event possible: * Student Lighthouse Team * Mrs. Swope, Mrs. Dennis, Miss Woodburn and Mrs. Short * Mr. McClain and LHS vocal and instrumental music students * Logan Color Guard * ...

Green Elementary hosted a Trunk or Treat Family Night! Students enjoyed an on campus trick or treat experience through the support of staff, families, local businesses and community organizations. Green Leaders had the opportunity to collect candy, make a craft, play lawn games and shop at the book fair. In addition all students received a fall themed book to enjoy with their families. The weather was perfect and it was wonderful to have our school community back together again! Photos of the...

Photo retakes will take place on Tuesday, November 2. Families who wish to have their photos retaken may return their photo packs directly to the school. Anyone who did not have their photo taken on the original date may purchase photos online or using a photo order envelope available in the office.

Here is a link for a brief video that explains our Express Pick Up process at Green. Please take two minutes (literally!) to check this out so you know what to expect and can help us get your students to you quickly and safely! https://youtu.be/eWj_29vMX8U

Team Green is preparing for the upcoming school year! Welcome letters have been mailed with information about our space themed Open House, supply lists and start dates for preschool through 4th grade. A copy of the welcome letter can be found under the documents tab. We can't wait to have all Green Leaders back in the building- learning and leading are going to be a blast!

The Green Elementary PTO established a scholarship in order to aide alumni of Green with their future studies as they graduate from Logan High School. In this inaugural year, they awarded 4 scholarships in the amount of $300-$500 to Emma Schluep, Gracie Swope, Gracie Ana Yates and Madison Wittman. Each of these young ladies joined current students for an all school virtual assembly where they shared about their time at Green and their plan for the future. The elementary students also had the cha...

Important information about Remote Learning including a newsletter, teaching schedules, chromebook care, netiquette and more have been posted to the documents link on the school website. These documents were also send home with students on Thursday, emailed to families and posted on Bloomz. Please contact Ms. Hubert with any questions.

Mother Nature may have cancelled our family Pumpkin Walk plans, but not our school spirit! Here is a link to the pumpkin works of art created by our Green Leaders. Enjoy the photos of the students! https://lightroom.adobe.com/shares/8e1f77a19d2c4df1a045d22290c5fd7d (if you use the "play" button in the top right corner you can watch it as a slideshow) In addition, we will be sending home a book about bats for families to share because families that read together, learn together! We are ...

Green Elementary is conducting their annual fall Mumkin Sale! You can help to support our school by purchasing beautiful fall mums. Our online store is open until September 18. You can search for a student seller or use our Green PTO code 9844B. All proceeds go to support student learning and activities. The link to the store is below and can be copied and pasted into your browser: https://app.fundraiseit.org/refer.php

The staff of Green Elementary is excited to welcome our student leaders back for the 2020-21 school year! We plan to "stick together" and have a whole "llama" fun! All families will be receiving a welcome back letter and a list of the new building protocols for this year. Copies can also be found on the documents tab on the Green Elementary link on the LHSD website.
Next Page