Green School Mission:
At Green Elementary we educate and empower today's students to lead and achieve in tomorrow's world!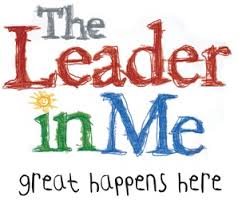 Visitors - Building Newsletters, and other important information will be posted monthly in the Documents section on the right side of this page. Please contact the school office if you cannot find the info you need from this site.
OFFICIAL SCHOOL HOURS: 9:15 a.m. - 3:55 p.m. (Office hours are 8:30 a.m.-4:30 p.m.)
- Doors open at 9:05am- student are not admitted prior to 9:05 am unless they are enrolled in
Before Care. After 9:15 is considered tardy time- please have students arrive on time.
- Students are welcome to eat breakfast at school free of charge each morning in their
classroom.
- In the afternoon, pick up students are released at 3:45 to designated areas with Express Pick
Up & After Care being released first, followed by parent pick ups and buses.
Click to view the Student Handbook
Leader in Me Parent Survey
Leader in Me Student Survey
To celebrate the end of the school year, Green Elementary has several drive-thru events planned: Thurs, May 14th Summer Bash! 11am-1pm for all PS-4 Students Mon, May 18th 4th Grade Bright Future GLOW Celebration 7:30-8:30pm Tues, May 19th Kindergarten Celebration Stations 6:30-7:30pm Wed, May 20th Preschool Celebration 5:00-6:30pm

In order to get students ready for learning the last weeks of the school year and to get items back to students from the classrooms, Green is scheduling curbside pick up times as follows: Monday, May 4th from 9-11am and 2-4pm Tuesday, May 5th from 2-4pm By appointment (contact Ms. Hubert) All pick ups will take place curbside in the front circle. At this time we will also be collecting reading bags/books, library books and Candy Bar Fundraising money. If you have any questions...

Our students submitted photo messages to share with the staff to express their gratitude and how much they miss being at school! Thanks to all the families who shared photos with us- the staff truly appreciated it! Click the link below to see the student photo messages: https://lightroom.adobe.com/shares/cda5d3ff41eb4f50b182d71a56487604

Hello, Green Leaders! Check out this link to see messages from all the staff members who miss you SO much! Please tap the little triangle at the top right corner to view the slideshow. https://lightroom.adobe.com/shares/2cd273219f624c7c90b2911d332f0f13

Green recently held our annual Fall Family Night. This year we held a Trunk or Treat event on Halloween Night. Numerous families and community organizations provided treat stops in addition to craft, Lexia and game stations. PTO also opened Book Fair fit some evening shopping. Even though the weather moved the event indoors, our first Trunk or Treat family night was a huge success!

Our Student Lighthouse Team, along with advisors Mrs. Swope and Mrs. Hill, organized a beautiful Veterans Day celebration which included veterans from our school families and the community, the LHMS Cadet Corp and LHS musical group 328. Mrs. Ward shared the Purple Star award received by the district in support of military families. It was a wonderful way to recognize those who serve our country!

The week of 10/28-11/1 will be our Red Ribbon celebration with a focus on kindness and anti-bullying. Each day there is a theme and an activity we are asking students to complete to spread a bit of kindness in our building and our community. Thanks to Mr. Sidote, School Social Worker, for coordinating this for our school.

The students and staff of Green Elementary have been excited to welcome Deputy Emily Kinneer and her resource dog, Tiger, to our building. The team has been working hard to get Tiger acclimated to our school setting and our staff has been working with students to understand the role of a working service dog who helps to keep us safe. Deputy K and Tiger have made visits to classrooms to read a story and introduce themselves to all students. Tiger has done very well with his training and has becom...

Green students and staff got a taste of Chieftain Spirit when the senior members of the football team, cheer team and band stopped by on Friday to share the LHS Fight Song and purple and white pride during lunches. Go Chiefs!

We had a great first day at Green Elementary! Several LHS students came out to greet our returning leaders, along with Carrie Cook-Porter, Director of Special Services. We held our annual opening day assembly to bring our school community together to set our expectations for the year and talk about how all students will grow in leadership and academics. All students in grades 1-4 had a busy day filled with activities to get them acclimated to their new classrooms. Looking forward to introducing ...
Next Page