Green School Mission:
At Green Elementary we educate and empower today's students to lead and achieve in tomorrow's world!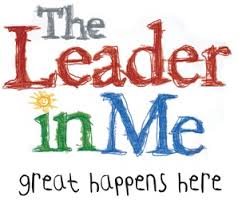 Visitors - Building Newsletters, and other important information will be posted monthly in the Documents section on the right side of this page. Please contact the school office if you cannot find the info you need from this site.
OFFICIAL SCHOOL HOURS: 9:15 a.m. - 3:55 p.m. (Office hours are 8:30 a.m.-4:30 p.m.)
- Doors open at 8:55am- student are not admitted prior to 8:55am unless they are enrolled in Before Care.
- Students are welcome to eat breakfast at school free of charge each morning.
- Classes line up in the gym each morning and are picked up by teachers at 9:05am.
- In the afternoon, pick up students are released at 3:45 to designated areas,
while bus students are lined up in the gym at 3:50 in preparation for dismissal.
Click to view the Student Handbook
To continue our February theme of kindness, the Student Lighthouse Team organized a collection of dish soap, hand soap and laundry detergent for the Hocking County Inspire Shelter. The team set a goal of collecting 100 bottles and actually surpassed their goal by collecting 129! The students shared that they are very excited to assist the shelter that helps homeless people in our community. Thank you to all who donated items to this student led community service project!

Green Elementary held their annual Dress Your Best luncheon on Valentine's Day with the theme Lead with Your Heart. The Student Lighthouse Team, under the guidance of Mrs. Swope and Mrs. Hill, organized the event and planned the table decorations, while the student Events Planning team prepared the silverware packages for all those dining. The students and staff enjoyed a relaxed lunch with classical music and dessert for all provided by our generous PTO. Each year, our school looks forward to t...

Devon Seal talked to the second grade students about what it means to be an engineer and the types of engineers. Students got to listen to a book about engineering and solve some design problems before making some paper airplanes. Students will be participating in a coloring contest with other students in Ohio.

Green Elementary recently held their first Dapper Dudes Workshop which gave boys in preschool through fourth grade the chance to pick out a tie and learn how to tie it with some volunteers from our community in preparation for our Dress Your Best Luncheon which will held on February 14th. Nearly 80 students were grouped with almost 30 volunteers to learn the proper way to tie a tie and to make some connections. The students were excited for the opportunity and took pride in selecting their tie a...

Ohio author, Michelle Houts, recently visited Green Elementary to share her love of reading and writing with our school. During her presentations, she shared her inspirations for writing, the books she has authored and the process of getting a book published. Her latest book, Grandma Gatewood Took a Hike, was especially popular with our students given its connection to the Hocking Hills. During her stay, Mrs. Houts also personalized books purchased by students and met with the News & Technology ...

The top sellers from our fall fundraiser earned their limo ride prize! Students enjoyed the opportunity to relax in a stretch limo while having a snack and taking a tour of Logan. Everyone's favorite part was the sparkling color-changing lights that covered the interior!

A new lunchtime program has recently started at Green. Each Thursday, two students from each K-4 class are invited to a Leader Lunch with the principal. This is a chance for Mrs. Osburn to connect with students to talk about their ideas for the school and to share highlights from their Leadership Notebooks. This will continue throughout the rest of the year so that all students will have the chance participate. The students have taken a great deal of pride and ownership in sharing their notebook...

Students in kindergarten and first grade had the opportunity to learn about safety with the Deputy Phil Program. The students enjoyed the games and magic tricks used by the presenter to share the message of making smart choices when it comes to personal safety.

Before winter break, Green Elementary hosted their annual Holiday Workshop. This year the theme was Snoopy and the Peanuts gang and the building was decorated with Peanuts themed displays and lots of student work. With the help of numerous parent volunteers, the staff organized a day of activities for the students that allowed them to experience some alternative learning opportunities including games, crafts, stories, snacks and creative art. In addition to the learning stations, the building al...

All of the Elementary Technology classes, kindergarten through 4th grade, have been learning about computer programming this month. Students have been using programs from "Hour of Code" to learn what it is like to program a video game. They have had to use math, reading, problem solving, and perseverance to work through all of the challenges in the programs. They also learned cooperation by sharing a computer and coding with a partner. This has been one of the favorite activities in technolo...
Next Page