Green School Mission:
At Green Elementary we educate and empower today's students to lead and achieve in tomorrow's world!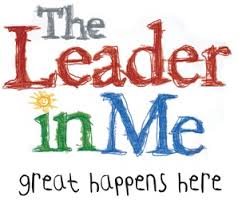 Visitors - Building Newsletters, and other important information will be posted monthly in the Documents section on the right side of this page. Please contact the school office if you cannot find the info you need from this site.
OFFICIAL SCHOOL HOURS: 9:15 a.m. - 3:55 p.m. (Office hours are 8:30 a.m.-4:30 p.m.)
- Doors open at 9:05am- student are not admitted prior to 9:05 am unless they are enrolled in
Before Care. After 9:15 is considered tardy time- please have students arrive on time.
- Students are welcome to eat breakfast at school free of charge each morning in their
classroom.
- In the afternoon, pick up students are released at 3:45 to designated areas with Express Pick
Up & After Care being released first, followed by parent pick ups and buses.
Click to view the Student Handbook
Green Elementary has become a Class Dojo school! This app connects families, staff and students. The school and each classroom have accounts and are able to post stories, pictures and reminders in real time. Students can also be awarded dojo points for great learning and leading. The feedback from students, staff and parents has been overwhelmingly positive so far! Any families who have not connected to their student's classroom can contact the teacher for a class invitation.

LHS junior, and former Green Elementary student, Brannon Speidel, completed his Eagle Scout project by building flower beds for our preschool playground. After much planning, Brannon was able to create several areas where the preschool students could play and plant. The students are eager to start their first planting project with fall pumpkins. Brannon has been involved with scouts for the last 5 years and is a member of Troop 99. When asked why he chose his project, he stated he wanted to ...

The students at Green receive recognition from staff by receiving C.E.O. Certificates which identifies them as a Chief Example for Others. Students can be recognized for leading (being kind, helping around the building, taking initiative, doing the right thing, etc) or achieving (meeting AR goals, leveling up on Lexia, improving in a subject, demonstrating mastery, etc). When a student earns a "purple ticket" they come to the office to sign our CEO board to show they have been recognized for gr...

Second graders had the chance to showcase what they identified as their best feature through a photograph and writing activity. The students took great pride in sharing their explanations and the whole school has enjoyed seeing their display.

First graders from Miss VanHoose's class paired up with preschoolers from Mrs. Mace's class to read stories. It was great fluency practice for the first graders and fun for the preschoolers to hear a new story!

Even though the weather doesn't feel like springtime, we have several signs of spring within our building. Several classrooms are hosting incubators to hatch chicks and learn about the life cycle of a chicken. All classrooms have painted lady caterpillars that they are actively monitoring to learn about butterfly life cycles. Our third graders have received our annual cabbage plants where students are encouraged to care for their plant to raise the largest cabbage possible as they learn about pl...

Green Elementary recently held their Right to Read Week with the theme of the Iditarod Dog Sled Race. During the week students read books about Iditarod, listened to daily announcements about the leader of the race and had the chance to enter a contest for projects related to the race. We hosted a spring Family Night to watch the movie Balto with pizza, snacks and Book Fair shopping provided by PTO. The finale of our week was an assembly with dog musher Shannon Miller and her lead dog B.B. who s...

Several Green Elementary student leaders joined Rebecca Osburn, principal, for a recording of the Schools in Session radio show on SAM FM. Logan Bailey, Issac Guess, Megan Ferri and Katie Cory helped to explain student leadership and using the 7 Habits at our school. To hear the show, click this link. goo.gl/Wv2qKf

Green Elementary's annual dress your best luncheon was held on Valentine's Day, February 14th. The Student Lighthouse team, along with advisors Mrs. Swope and Mrs. Hill, selected the theme of kindness and conversation heart colored decor or including tablecloths, candy centerpieces, balloons and flowers. Students were treated to a special dress your best chicken meal, prepared by Miss Cherokiee and Miss Cindy, followed by cake for dessert sponsored by PTO. The Student Lighthouse Team helped t...

Students recently participated in our Lovely Ladies & Dapper Dudes workshops in preparation for our annual Dress Your Best luncheon. This year our ladies created bracelets to wear and our dudes chose neckties and learned how to tie them. We are thankful for the volunteers from our school district and community who joined the students to help guide them during the activities. Students showed off their creations and new skills at our luncheon held on Valentine's Day.
Next Page