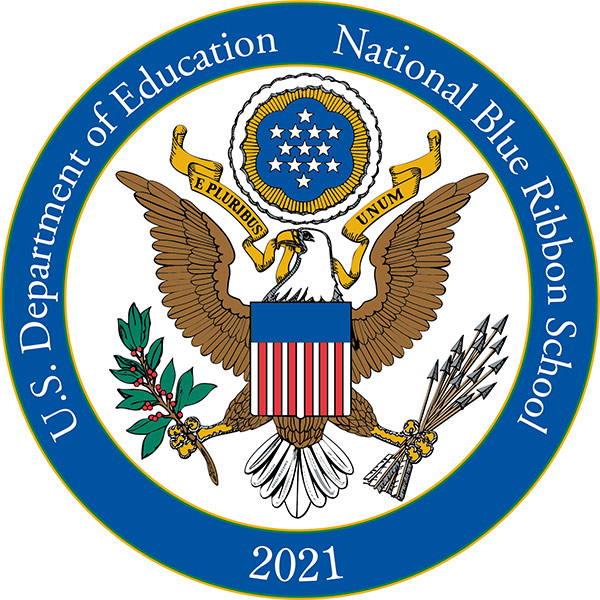 2021 National Blue Ribbon School Awardee
Welcome to the Hocking Hills Elementary Web Site. We are committed in the 2022-23 school year to engage students through education that empowers them to succeed!
Medication Policy
: Parents- take a look at the changes to the Medication Policy. A complete list of available medical supplies, along with information regarding prescription and over the counter medication can be found under the "Documents" link to the right.
Check out this month's activities, parent letters, and other information under the
Documents
section. Please feel free to contact the school if you have any questions.
2022-2023 Welcome
Click Here for Newsletters
.
Click to view the Student Handbook
Next week we will participate in a district-wide spirit week. On Thursday of next week there will be a community pep rally at the Chieftain Center.

Lifetouch picture retakes will be October 25, 2022 at Hocking Hills Elementary. If you need an order form contact the school at 740-385-7071.

Hocking Hills Elementary will be closed today, Friday, May 20th due to a power outage.

Due to the Power Outage still affecting Hocking Hills Elementary. HOCKING HILLS ELEMENTARY will not be in session but run on the Remote Schedule. All other Logan-Hocking Schools will be in session on the two-hour delay schedule.

I am humbled to work and serve with excellent teachers, students, staff, families, volunteers, district leadership, and our wonderful supportive community. We were nominated in February of 2021 but had to keep the nomination under wraps. We will be receiving our award in the next couple of hours. Thank you Hocking Hills Elementary! You truly are a 2021 National Blue Ribbon School! I love our little school. Watch live here: FACEBOOK: Friday NBRS Award Ceremony: https://facebook.com/event...

Next week is Red Ribbon Week at Hocking Hills Elementary and we will be celebrating with Spirit Days. Join us in being drug free and being full of kindness.

Please be aware that fall picture day has been moved to September 10 at Hocking Hills Elementary. Order forms and flyers were not able to be shipped in time for our original date. Please have your child get their picture taken even if you are not planning on purchasing photos. It is important to have an up to date photo on file for safety and security purposes each school year.

Parents and Guardians, I hope everyone had a great summer! It is exciting to begin the 2021-2022. We look forward to seeing you at open house to kick off the year! We have folders prepared and all pertinent information will be included in those for distribution during Open House. If you are unable to attend, the folders will be sent home with your child the first day of school. Representatives will be present from the Transportation Department, the Hocking Hills PTO, Before and After C...

November 19, 2020 Dear Hocking Hills families, I am sending this correspondence home just to clarify how we plan to continue to educate children during our brief remote learning venture. As you are likely aware, we will shift to remote learning on Monday, November 23, 2020 and continue remote lessons until the end of day on December 4, 2020. We will resume face to face and in building learning on December 7, 2020. Just like a normal school day, we have expectations that students connect w...

Here is a link to our Veteran's Day tribute. I hope you all enjoy, especially the members and former members of our armed forces. Thank you for your service!
Next Page
include("footer.php"); ?>