Green School Mission:
At Green Elementary we educate and empower today's students to lead and achieve in tomorrow's world!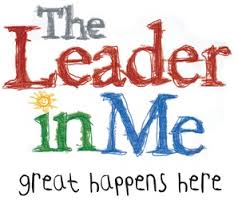 Visitors - Building Newsletters, and other important information will be posted monthly in the Documents section on the right side of this page. Please contact the school office if you cannot find the info you need from this site.
OFFICIAL SCHOOL HOURS: 9:15 a.m. - 3:55 p.m. (Office hours are 8:30 a.m.-4:30 p.m.)
- Doors open at 9:05am- student are not admitted prior to 9:05 am unless they are enrolled in
Before Care. After 9:15 is considered tardy time- please have students arrive on time.
- Students are welcome to eat breakfast at school free of charge each morning in their
classroom.
- In the afternoon, dismissal begins with express pick up at 3:45, followed by buses at 3:50 and after care at 4:00.
Click to view the Student Handbook
During Kindness Week, students were asked to answer the question, "Why do you matter?" in an effort to have them identify their value to their families and the world. Students were photographed with their statement and these are displayed around the school. Our school community is a combination of students with a wide variety of skills, talents and perspectives. Here is a link to the photo collection: https://lightroom.adobe.com/shares/9f4b55b7d2634bee80af9c8d981ff13a

Students at Green celebrated Kindness Week with various activities including Dapper Dudes, Lovely Ladies, Dress Your Best, 100 Acts of Kindness for the Inspire Shelter and Humane Society and many other classroom and building wide lessons and projects. Here is a link to photos from the events. https://lightroom.adobe.com/shares/0383b9c81c3e4a7f8edc9cc8ede8e2e9

Green Elementary held their annual Veterans Day celebration on Nov 9th. The event was organized by the Student Lighthouse Team and included visits from the LHS Choir, LHS Cadet Corp, Hocking County Color Guard and numerous veterans from our school community. It was a wonderful way to remember those who served our country. Photos from the event can be found here: https://lightroom.adobe.com/shares/a851d3d883c7440d9f25b21a9d25c28b

Our annual Trunk or Treat Family Night was held recently. Green Leaders and their families were invited to wear their costumes to enjoy some trick or treat stops, games, crafts, hot chocolate and PTO Book Fair shopping after hours. The day following the event, all students were given a fall themed book to take home to read with their families. A SPOOKTACLUAR time was had by all! Photos from the event can be found here: https://lightroom.adobe.com/shares/6d3aae77d7e04aada3564be62f310bb0

Share your Chieftain Pride by ordering a t-shirt, sweatshirt or hoodie to share that "It's a Great Day to Be a Chieftain!". Orders are taken until October 14th. You can order online (at no extra charge) or use the paper order form. Shirts can be shipped to your home (for an extra charge) or choose to pick it up from Green Elementary. All funds raised go towards activities and materials to help our students and staff LEAD and ACHIEVE!

Green Elementary held our annual Winter Workshop with a gingerbread theme for 2021! The school was transformed into a Gingerbread Wonderland where students participated in an alternative day of learning planned by our Enrichment Coordinators, Mrs. Klingelhafer and Miss Woodburn, which included gingerbread stories, crafts, games and more! Students, staff and volunteers wore their pajamas to complete the workshop experience! Photos can be seen at the link below: https://lightroom.adobe.com/s...

Green Elementary hosted a Veterans Day celebration to honor those who have served our country. This special event included visits with veterans, a flag folding demonstration, a sharing of facts, music and poetry.It was a wonderful way to bring our school community together. Special thanks to those who made the event possible: * Student Lighthouse Team * Mrs. Swope, Mrs. Dennis, Miss Woodburn and Mrs. Short * Mr. McClain and LHS vocal and instrumental music students * Logan Color Guard * ...

Green Elementary hosted a Trunk or Treat Family Night! Students enjoyed an on campus trick or treat experience through the support of staff, families, local businesses and community organizations. Green Leaders had the opportunity to collect candy, make a craft, play lawn games and shop at the book fair. In addition all students received a fall themed book to enjoy with their families. The weather was perfect and it was wonderful to have our school community back together again! Photos of the...

Photo retakes will take place on Tuesday, November 2. Families who wish to have their photos retaken may return their photo packs directly to the school. Anyone who did not have their photo taken on the original date may purchase photos online or using a photo order envelope available in the office.

Here is a link for a brief video that explains our Express Pick Up process at Green. Please take two minutes (literally!) to check this out so you know what to expect and can help us get your students to you quickly and safely! https://youtu.be/eWj_29vMX8U
Next Page
include("footer.php"); ?>