District
Written by: Nan Swinehart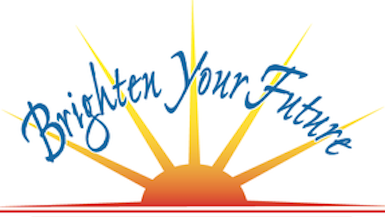 The annual Brighten Your Future (BYF) Alumni Breakfast will be
held on Saturday, May 28, 2022 at the Logan High School cafeteria as
part of the Alumni Day Festivities. This year's breakfast will be
returning after a two-year absence due to the pandemic.

There will be a free continental breakfast sponsored by Brighten
Your Future. The doors will open and the self-serve breakfast will begin at 8:15 and the short program will begin at 9:15. The event will consist of a slide show highlighting scenes from Logan past recognition of BYF donors and a short performance by members of the LHS choir. This year for the first time, four LHS classes will be recognized for their contributions to the organization through the Alumni Mailing Campaigns. The classes being recognized are: LHS Classes of 1952, 1959, 1964 and 1966. At the end of the program, a tour of Logan High School will be available. The new Chieftain Center will also be open for tours and their first Annual Spring Spectacular.

Brighten Your Future donors being recognized this year with the
Bell Award, donating $1,000-$4,999 are: Renee Bartholomew, T.J. and
Lynette Black, Christy Bosch, Ben and Connie (Taulbee) Byers, Chris
Weedy, Richard and Bobbi (Young) Edgin, Ted Good, Bill Good, Courtney
and Nina Haning, Loretta Helber, Curtis and Cheryl Hilton, Drs. Roger
and Basia (Matthews) Jenkins, Bob and Suzanne (Mowery) Lilley, Bette
Kitchen, Amy Kline, Al Klinger, Michelle Maniskas, The Earl and
Margaret Lowe Foundation, Susan McBroom, John McBroom, Heine
Meyer, Julie Loomis, Don and Sue (Allen) Nelson, David and Jennifer
Schottke, Fred and Sally Weghorst, Joe and Robin DelCiello, Keith Myers, The Lemon Family. The Apple Award is given for donations between $5,000 and $9,999. This year's Apple Award recipients are: Roman and Deborah (Good) Czech, John and Mindi Griffin, Dr. Debra Mosure and John and Jeannette White.

There will also be ten "Trustees Award for Exceptional
Generosity" awards given for contributions of $10,000 or more. This
award includes a "Named Grant" to be given every year to a Logan High
School graduate. This year, "Named Grants" will honor: Ron and Doris
Brandon, Don Poling, Judy Woolery, Dick and Connie Brandt, Fred and
Margaret Good, Craig and Sandra Lappen, Ruth Ann Spatar, Charles and
Nan Winslow and Max and Patricia Leonard.

The public is invited to attend the breakfast to help honor the
recipients, visit with classmates and reminisce with neighbors and old
friends. The annual Spring Spectacular will continue at The Chieftain
Center until 3 p.m. The festivities will also include a gathering at the Bowen House beginning at 10:00 am, with food being served from 11
am to 2 pm and The LHS Jazz Band will perform from noon to 1 p.m.

blog comments powered by