Health and Safety Career Expo
District
Submitted by: Brice Frasure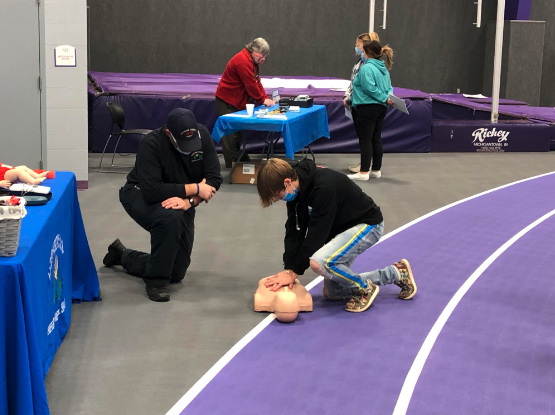 In celebrating National Rural Health Day, Logan High School and Hocking Valley Community Hospital provided a healthcare career expo to highlight careers, skills, education, trades, and jobs associated with the healthcare profession.

Presentation tables and representatives were set up in Chieftain Center to highlight aspects of what it takes to provide healthcare... from finance, dietary, nursing, housekeeping, lab work and everything in between so that students know they don't have to become a doctor or a nurse to work in healthcare.

Additionally, local first responders (EMT, Fire, State Highway Patrol, Logan Police Department, and Military) also shared information on careers, experiences, and training programs.

Representatives from Hocking College training programs in the fields of medicine/nursing/health, and community safety programs were on hand to highlight specific programs and opportunities that students might want to pursue.

The career expo targeted 11th grade students, as well as Health and Career-related classes. During the visit, students had to visit 3 or more stations and complete a quick feedback form from their consults.

Attached are several pictures from the event that took place at the Chieftain Center on Wednesday, November 17th.


blog comments powered by

Disqus