LHMS Remote Learning
Logan-Hocking Middle
Submitted by: Mr. Grow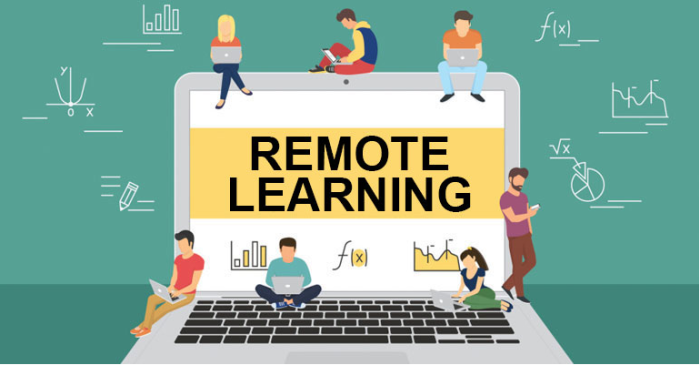 The Logan-Hocking School District will be moving to the Remote Learning Platform on Monday, November 23rd and will remain on that platform until Friday, December 4th. If Remote Learning is extended, a district notification will be sent out. I wanted to go over the Logan-Hocking Middle School Remote Learning Plan.

REMOTE LEARNING SCHEDULE:
All students went over their schedules last week and this week and have copies of their individual remote learning schedule in their Google Classrooms. Please click on the links below to see what a sample schedule will look like for your individual student. All schedules will be slightly different based on the classes your students have throughout the day.

5th/6th Grade Sample Schedule:
https://drive.google.com/file/d/172zI7lVvTeRGzFTRso6FrMQG8BrA4oM2/view?usp=sharing

7th/8th Grade Sample Schedule:
https://drive.google.com/file/d/1QesIrIlZ6dYuXxrVSiqsRZ-xY2FzkzE9/view?usp=sharing

REMOTE LEARNING EXPECTATIONS:
Each student will be taking home a Chromebook today and any necessary materials to complete their school work while we are in Remote Learning. Each teacher will have live teaching sessions each morning and the expectation is that students will login and attend class remotely with the teacher. If students are unable to attend the live remote session, the student is expected to login to their Google Classrooms and complete the assigned work for the day/week. During the Remote Learning period teachers will continue to teach new material and issue grades to students. Students that do not complete assigned work and engage in their remote learning will be marked absent from school and grades will reflect the missing work. It is important for all students to continue learning remotely and engage in their school work so they are able to make a smooth transition back to in-person learning.

Remote Learning Behavior Expectation Matrix
https://drive.google.com/file/d/1RVSUzKVK2-MyHk3s2DV2B4c9r-VDixiH/view?usp=sharing

Mr. Grow's Youtube Video of Remote Learning Expectations


Although this is not an ideal learning platform for most of our students, our teachers have worked hard to prepare all of our students. We are far more prepared now than we were during the spring closure. We also have much higher expectations of our students. Please encourage your children to engage each day in their learning and we will get through this time quickly.

The building calendar will continue to be followed so days as marked as non-school days will be non-school days for Remote Learning as well. Thanksgiving Break will be Thursday, November 24th-Monday, November 30th.

If you have any questions concerning your child's Remote Learning Schedule, you may contact your child's teacher at Logan-Hocking Middle School via email or phone. The LHSD Directory can be found: http://www.loganhocking.k12.oh.us/directory.php?phonedir=1

If a child was absent and was not able to get their Chromebook on Friday, November 20th, devices will be available for pick up on Monday, November 23rd by 8am.

blog comments powered by

Disqus