Thank You Veterans!
Chieftain Elementary
Submitted by: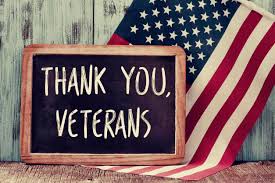 Chieftain Elementary was unable to conduct its annual in-person Veterans Day assembly due to COVID-19 procedures. However, we still wanted to honor our veterans. Mrs. Anderson, along with our student council led by Mrs. Herrick, created a virtual presentation to honor our veterans. We would also like to extend a special thanks to Matt Stone at Logan High School for his hard work putting our video clips together. Every grade level conducted lessons educating our students on the importance of Veterans Day. Chieftain Elementary would like to thank ALL Veterans for their sacrifices they have made for our country. We cannot wait until next year so we can honor you in person. THANK YOU for your service!
Click on the link below to view the video.
Chieftain Elementary Veteran Thank You 2020
blog comments powered by

Disqus