Chieftain Academy Art Show
Digital Academy
Submitted by: T.Shonborn/S. Oldham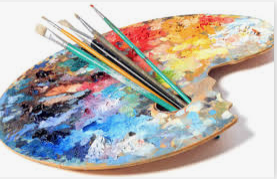 So you like Art? If so, now is your chance to shine. If you are in grades K-12 and in the Chieftain Academy you can sign up to have your art presented at Mya Burrito. Following are details explaining what is acceptable.
Draw, paint, use pastels, or make a collage. Get Creative! Use colored paper if you have it! NO LINED PAPER, PLEASE.
Take your time and use good craftsmanship.
Works should be on paper no bigger than 16"x20".
Name, street address, and grade level on the back written legibly.
Deliver to the Middle School Office Attention: Mrs. Oldham by November 23, 2020.
Show will be up at Maya Burrito Gallery from December 7, 2020 - February 5, 2021. (We may extend the dates, depending on the number of entries.)
Teachers should have sent out a form for students to fill out regarding their intent to participate. If you have any questions please email Mrs. Oldham at soldham@lhsd.k12.oh.us .

blog comments powered by

Disqus