Virtual Pumpkin Walk
Green Elementary
Submitted by: Rebecca Hubert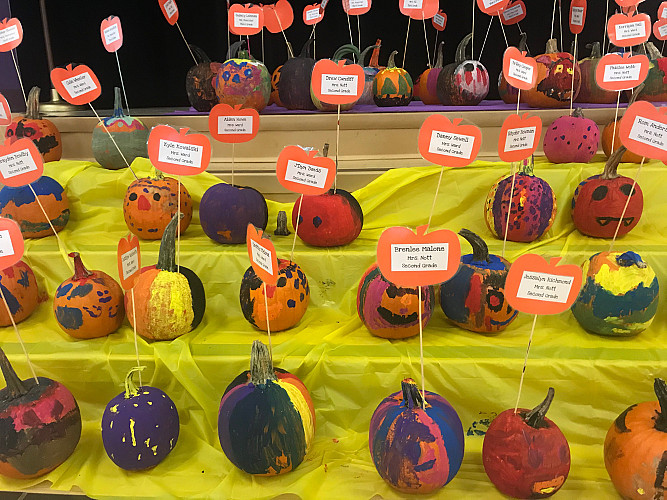 Mother Nature may have cancelled our family Pumpkin Walk plans, but not our school spirit! Here is a link to the pumpkin works of art created by our Green Leaders. Enjoy the photos of the students!

https://lightroom.adobe.com/shares/8e1f77a19d2c4df1a045d22290c5fd7d
(if you use the "play" button in the top right corner you can watch it as a slideshow)

In addition, we will be sending home a book about bats for families to share because families that read together, learn together!

We are still on schedule for our Fall Harvest Craft Day and Costume Spirit Day as chosen by Mrs. Nott's class.

blog comments powered by

Disqus