Safety Alert Update
District
Submitted by: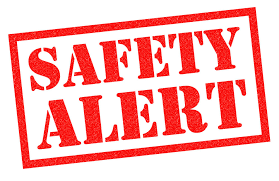 LHSD received a report this a.m. from the Hocking County Sheriff's Office that a person has been going door to door in Hocking County asking about household information for the Logan-Hocking School District.

The Logan-Hocking School District currently does not have anyone knocking on doors collecting information. If you are approached by suspicious person attempting to collect information on behalf of the Logan-Hocking School District.

Update: We just heard back from the Sheriff's Office. The individual checked in with the Logan Police Dept and Sheriff Dept and obtained a permit last week. He is selling educational materials. The confusion is when he shared that the materials would benefit students in the Logan Hocking School District.

The sheriff department has asked that he go somewhere else to sell his resources and he has agreed to do so.


blog comments powered by

Disqus