LHMS FCCLA Regional and State Results
Logan-Hocking Middle
Submitted by: Mrs. Shaw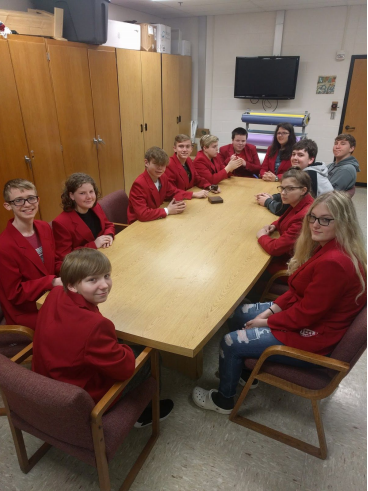 On May 6, 2020 Logan-Hocking Middle School Family, Career, and Community Leaders of America (FCCLA) won 3 Chapter State Awards and 12 Individual Power-of-One National Recognition Awards.



The first state chapter award received was the Go For the Red Silver Award. This
award was recognized for having over 200 active 8th grade FCCLA members who have been active in our local FCCLA meetings, leadership training, food truck fundraisers, job shadowing experience, and community service-learning opportunities. We were chosen as the top three chapters in the state!

The second state chapter award is the Outstanding Chapter Award. This award
consists of a team event of Tyler George, Gavin Sauer and Trinity Rafferty. They
represented and promoted our active FCCLA Chapter for the Career Development
Event.

The third state chapter award is the Chapter Service-Learning Award. FCCLA
completed over 615 community hours by planings, carrying out and evaluating their community service projects to improve the quality of life in their own Hocking County community.

The final award is the Individual Power-of-One State Award. Twelve LHMS students
will be recognized at the National FCCLA Conference for completing followings unit through their Transitions and Career Course: A Better You (Improve personal traits), Family Ties (Building strong families), Working on Working (Explore work options prepared for a career, or sharpen skills useful in business), Take the Lead (Develop leadership skills), and Speak Out for FCCLA (Tell others about positive experience in FCCLA). Congratulations to the following students: Josh Lottis, Trinity Rafferty, Lawence McNully, Haley Mullet, Sarah Benedele, Jackson King, Eric Combs, Alexis Freer, Kylie Arnett, Gavin Sauer, Brayden Griffin, and Tyler George.

blog comments powered by

Disqus