8th Grade DVD Virtual Watch Party
Logan-Hocking Middle
Submitted by: Mr. Huntsberger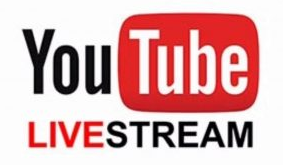 8th Grade DVD Release "Virtual" Watch Party - SUNDAY, MAY 17th at 7:00pm

Each year an 8th Grade DVD is produced that is a culmination of all 8th grade activities and events throughout the school year. Mr. Huntsberger and his WLMS crew produce this video throughout the school year and have it available to distribute at the end of the year. We show this to all 8th graders at an assembly at the end of the year. Unfortunately, we cannot have a live watch party so we are doing it virtually this year.



On Sunday, May 17th at 7:00pm - There will be a LIVE STREAM of the 8th grade DVD on YouTube. This will be the Premiere of the video and can be seen for the first time for anyone watching. Please read the instructions below:

- Prior to 7:00pm click on the Following Link:

- At 7:00, and the video should start automatically. If you start watching after 7:00pm, you will not see the video in its entirety.
- The DVD Last about 1 hour and 15 minutes, so get some popcorn and settle in! Even better yet, start a FaceTime or Zoom group and "watch" it together.
- If there are any technical problems, refresh the page. If there is a delay, hang tight. If that doesn't work go to Mr. Huntsberger's Youtube channel and see if there is a separate link. https://www.youtube.com/channel/UCdKKKzMwgtdt2PBHg2TuOcw
- Make sure you stick around to the end, a couple of cool things from your teachers happen then.
- If you miss something, don't worry. Each 8th grader will be receiving a copy on Monday and Tuesday during Locker Clean Out.


blog comments powered by

Disqus