Welcome Hometown Hero Katie Smith
Central Elementary
Submitted by: Mrs. Van Horn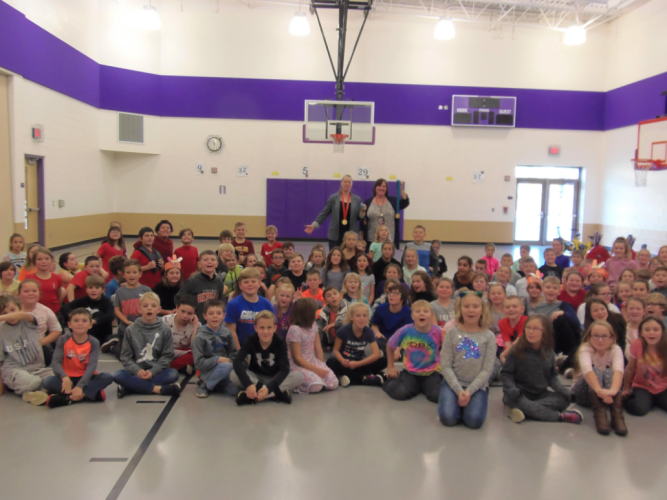 Central Elementary School's third and fourth graders had a visit from WNBA Star Katie Smith on November 27th. Katie spoke to the students about having a passion for something in their life: whether it be animals, sports, school, etc. She told them it's important to having something that is meaningful to them and that they need to have a good network of support. It could be friends, family, teammates, or classmates, but everyone needs someone to help them and stand beside them when needed. She stressed that to get better at something you need to practice and be committed to doing your best. No matter what your passion is!

Katie brought along her gold medals from the Olympic games she has participated in and allowed the students to touch and look at them up close. She also drew from a selection of questions about her life and career and answered many of them for the students. Most kids wanted to know how many games she'd won, how many points she'd scored, what it was like to go to the Olympics, how many countries she had traveled to and many other great questions.

Katie was a hit with the students. After her talk with them, she signed two basketballs for students from third and fourth grade and took pictures with them. She also signed a basketball for the school to be displayed in the office. At the conclusion of her visit she made a few baskets for them and took a whole group picture. Many of the students didn't know who Katie was before this visit, but she now has over 150 new fans!



blog comments powered by

Disqus