Bus Safety
District
Submitted by: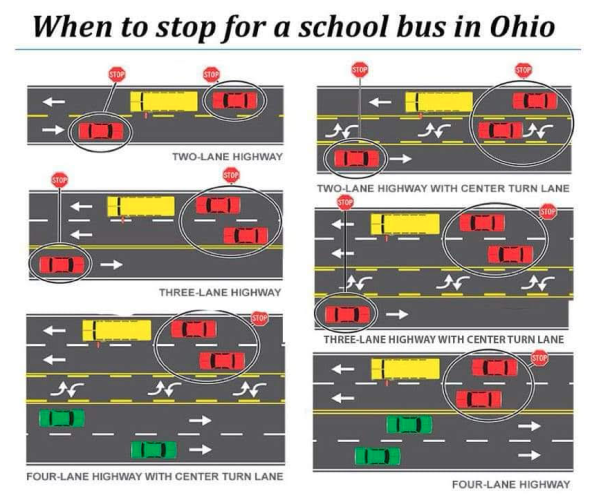 With the school year underway and foggy mornings upon us, we wanted to take a few minutes of your time to highlight some school bus safety tips:

Be aware of your environment.
Know the neighborhoods you are driving in.
Be aware of kids standing on the side of the road or exiting a stopped bus.
Follow the speed limit, especially in school zones and at bus stops.
Never drive distracted. Please put down your phone.
Slow down and prepare to stop if another bus is flashing its lights.
Never, ever pass a bus with the stop-arm extended (see graphic below highlighting appropriate situations for bus passing).

Thank you! If you would have any questions please don't hesitate to contact Officer Dan Campbell @ Logan High School: (740) 385-2069.

blog comments powered by

Disqus