LHSD Students Are Amazing!
Green Elementary
Submitted by: Dani Bell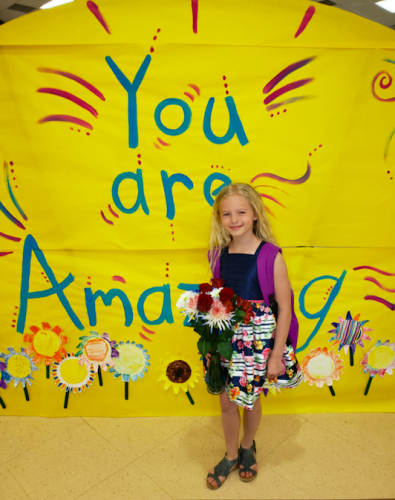 Hey, LHSD students & families! We hope you all are having a fun summer & remembering how amazing you are! Over summer break, we will be sharing photos from our 2018-19 school year that are sure to keep you smiling!

Celebrating their completion of the 4th grade, Kaylen Goss, Mattison Pippin & Jadah McVey proudly posed on their last day, by Green Elementary's welcome sign, reminding all students, staff & visitors they are all amazing. Congratulations, & best of luck, to all 4th graders, who will begin their next year as 5th graders, at the Logan-Hocking Middle School!


blog comments powered by

Disqus