Students Become Nature Explorers & Hit the Farm!
Central Elementary
Submitted by: Dani Bell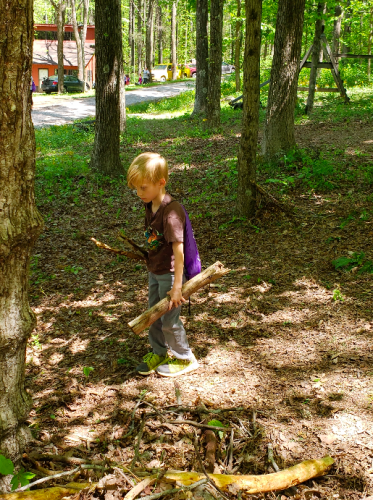 Right to Read Week at Central Elementary! The students had a busy, fun-filled week participating in a variety of reading & writing nature activities, and focusing on ways they can make the world a better place. The best part of it all? Every student was given a day to become an explorer of nature, outside of the classroom!

On Tuesday, 2nd-4th graders were lucky enough to spend the day at the beautiful Presbyterian Farm, located on OH-328. The following day, Preschool, Kindergarten & 1st grade students were given the same special privilege.

The weather was fantastic & to say the kids had a good time might be an understatement. Learning stations were set up throughout the farm & it was not uncommon to hear the kids exclaim, "This is SO much fun! Look at this!" or "Can we stay here a little longer, please?" Mr. Perry challenged the kids with an obstacle course & games; Mrs. Blank asked them to get creative with rock painting; Mr. Derek spoke to them about birds; Hocking College covered snakes; HCSW shared their bat knowledge; while Rural Action provided the following: bug netting, five senses forest, ecology, survival skills, & a dead log study. Thank you everyone who made this day possible for the students!

A full photo album & adorable videos will be added soon.




blog comments powered by

Disqus