Join Us in Celebrating Our Wonderful Teachers & Staff!
District
Submitted by: Dani Bell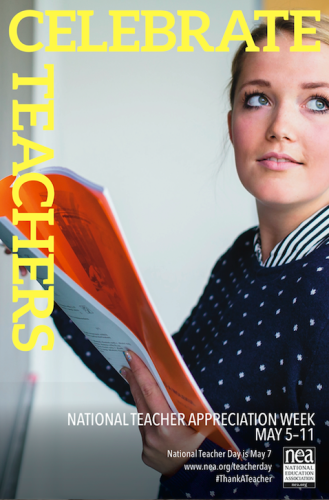 Tomorrow, May 7th, is National Teacher Appreciation DAY! In fact, it's National Teacher Appreciation WEEK through Friday. In the April Board of Education meeting, the board designated this week as Teacher & Employee Week in this community!
We extend a sincere THANK YOU to all our LHSD dedicated teachers & staff! Your daily commitment to our students & overall impact on them does not go unnoticed.


We welcome the community to join in the celebration, as we acknowledge the work of our outstanding teachers & staff! Take a minute to thank a teacher, or other staff member, in your own way. Tell them how they've changed you, or your child, or someone you know, for the better. Offer words of gratitude that will undoubtedly change them. You will make their day, by taking the time to send a card, an email, or give them a call.

#ThankATeacher #TeacherAppreciationWeek

"A good teacher can inspire hope, ignite the imagination, and instill a love of learning." – Brad Henry Love

Teacher & Employee Appreciation Week Resolution







blog comments powered by

Disqus