Chess Club
Hocking Hills Elem.
Submitted by: Mr. Rice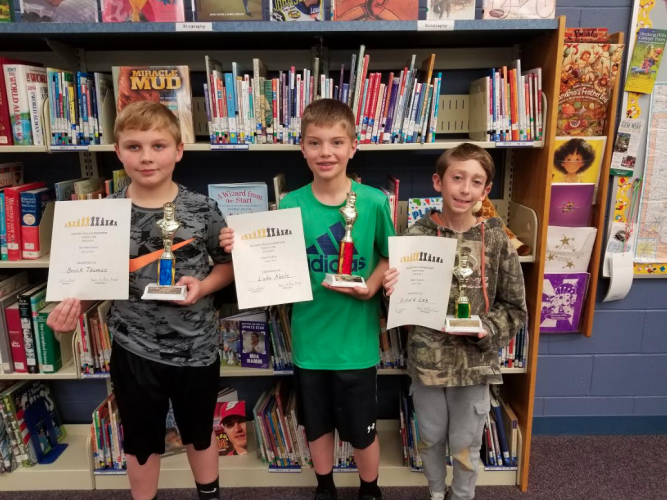 Hocking Hills Elementary Chess Club is proud to announce their top 3 chess players for this school year.
First place: Luke Abele
Second place: Brock Thomas
Third place: Jr. Lee
Also, with perfect attendance for the year is Ryan Hagan and Alexis Cosper. We would like to thank Ms. Shaya and all of our chess club students for another great year!

In the chess tourney picture: From right to left: Brock Thomas, Luke Abele, and Jr. Lee.

In the Chess Club Perfect Attendance picture from right to left:
Alexis Cosper, and Ryan Hagan.


blog comments powered by

Disqus