Central Elementary Recognized at OSBA Spring Conference
Central Elementary
Submitted by: OSBA/Dani Bell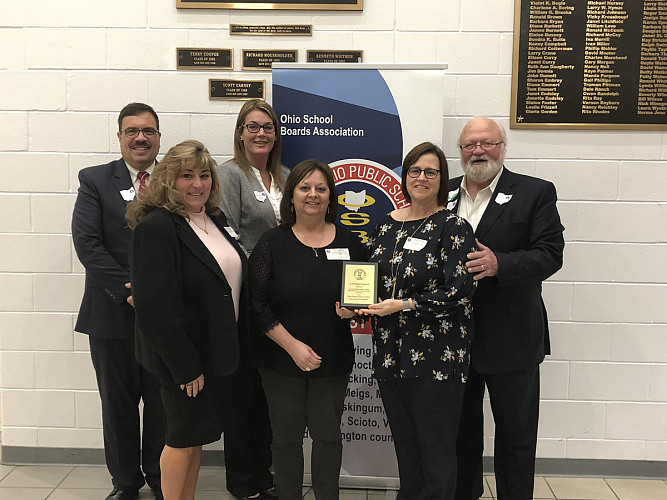 Central Elementary School receives Ohio Department of Education High Progress School of Honor recognition.
Thornville - Central Elementary School from the the Logan-Hocking Local School District in Logan was recognized at the Ohio School Boards Association's Southeast Region Spring Conference.
The conference took place at Northern Local's Sheridan High School in Thornville on March 26.


The Ohio Department of Education's High Progress Schools of Honor program recognizes schools that have sustained high achievement and substantial progress while serving a significant number of economically disadvantaged students with circumstances that can make learning difficult.

In November 2018, the Ohio Department of Education named 66 High Progress Schools of Honor. Of those, 66, 15 are from the Southeast Region.

The Southeast Region is comprised of 18 counties representing 84 school districts.

For more information, contact OSBA or your local school district.

In its 64th year, the Ohio School Board's Association leads the way to educational excellence by serving Ohio's public school board members and the diverse districts they represent through superior service, unwavering advocacy and creative solutions.

For more information contact:
Paul D. Mock
Southeast Regional Manager
(740) 469.2724
pmock@ohioschoolboards.org

OFFICIAL OSBA PRESS RELEASE


blog comments powered by

Disqus