Students Prepare for MY TOWN: Green & Clean Event on March 30th!
Project SAFE
Submitted by: Project SAFE/Dani Bell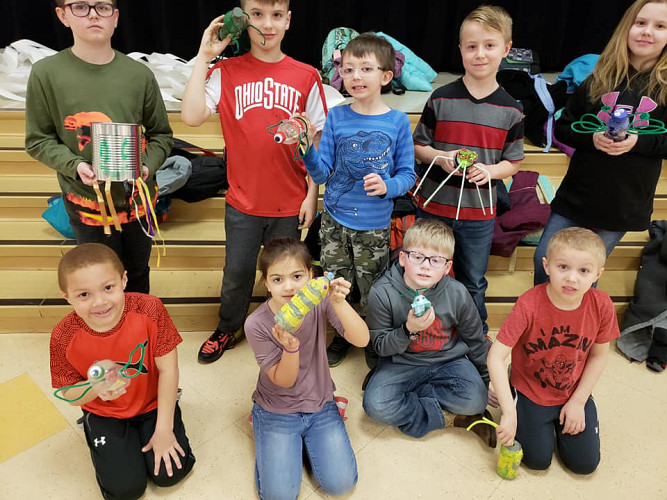 Our Project SAFE team is the best! As they prepare our students for their upcoming family event, called MY TOWN: Green and Clean, look at everything the kids are creating as they learn about recycling & taking care of the earth! Thank you to all involved in this important project, with a special shout out to Rebecca Miller & Jenna Balazs of Hocking County Soil & Water for leading the charge! We have over 100 volunteers signed up & ready to make a difference this weekend!


MY TOWN: Green & Clean event will be held this Saturday, March 30th and is being held in partnership with Hocking County Soil and Water. Project SAFE students and families will be meeting at 10:00AM (please note the time) at the fairgrounds, gearing up with gloves, trash bags and trash picker uppers and collecting litter between the fairgrounds and Worthington Park. The students will be participating in a Green and Clean poster contest and there will be a voting station at Artista (right near Worthington Park) where families can vote on their favorite poster! Prizes will be awarded in two age categories. There is also an incentive for each person that participates ($5 gift card to KFC, Maya or Pizza Crossing).

To see all the fun activities the students have been doing to learn about recycling and how we all can do our part to make our world a cleaner place, click here:
Project SAFE Facebook Page




blog comments powered by

Disqus