LHS Bowling Teams Finish as D-1 District Runner-Up
Logan High School
Submitted by: Logan Daily News/Dani Bell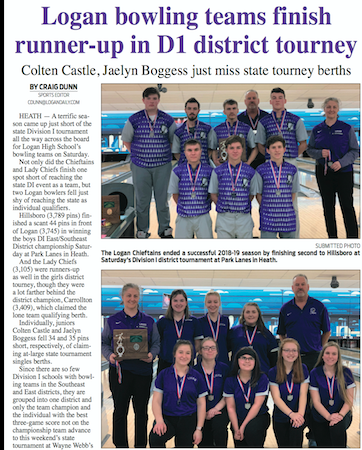 Congratulations to both our Girls & Boys LHS Bowling teams & Coach Castle and Kellenbarger for finishing as D1 District Runner Up, ending an outstanding season!
Special individual recognition going out to juniors Colten Castle & Jaelyn Boggess!
Thank you to Craig Dunn/The Logan Daily News for the wonderful article.
Logan Daily News Bowling Press Release
Logan Daily News Bowling PDF
blog comments powered by

Disqus