Congratulations, Chieftain Spotlight Winners!
Logan High School
Submitted by: Melissa Atkins/Dani Bell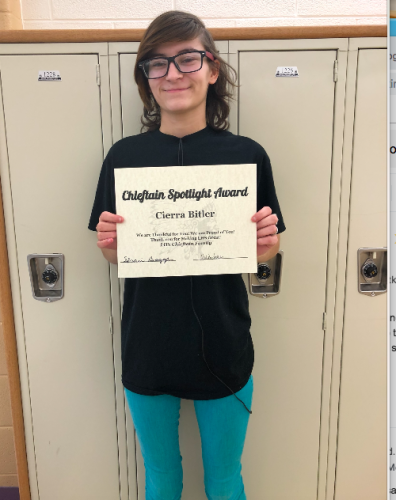 Melissa Atkins' Chieftain Spotlight class has started a "student of the month" type program, called "Chieftain Spotlight Award". Teachers nominate students each month and Mrs. Atkins' class gathers the nominations and delivers the awards.

Thank you to all who submitted nominations for the November Chieftain Spotlight Awards. Below, is the list of students who were nominated and received an award.

Bentz, Kammy
Bitler, Cierra
Burns, Madison
Chappelear, Madison
Cheadle, Joel
Cobel, Matthew
Diamond, Andrea
Hill, Margaret
Matheny, Mikkel
Ogburn, Chloe
Primmer, Kyla
Rathburn, Alenia
Ratliff, Sarah
Saunders, Jordan
Spelock, Dylan
Tackett, Alexis
Thompson, Christian
Yates, Kaleb

Included, are a few pictures of some of the nominees.



blog comments powered by

Disqus