LHS Fall Play
District
Submitted by: Shelly Riggs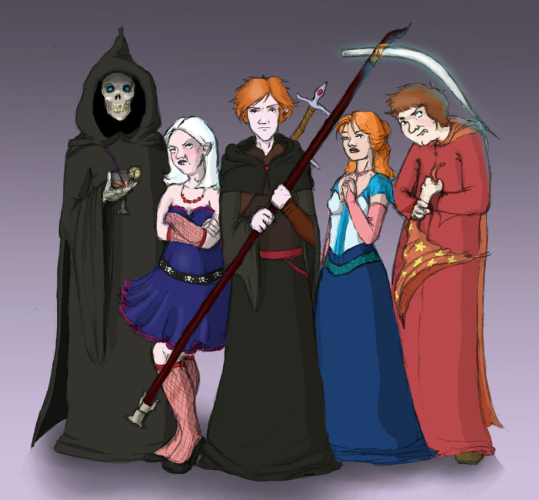 Logan High School announces its fall play, Mort, by Stephen Briggs and adapted from the Terry Pratchett novel. This fantasy comedy takes us to Ankh Morpork to find out what happens when Death takes an apprentice!
On Discworld, Death is tall, bony, and TALKS LIKE THIS, but also is kind, loves curry....and cats. This family friendly comedy runs November 16 and 17 at 7:30pm, and November 18, at 2:00pm, in the Logan High School Theatre. Tickets are $5.00 for students and $7.00 for adults, and can be purchased from any company member, online, or at the door the day of the show.
Click here to order tickets online.

blog comments powered by

Disqus