"WE CAN" Make a Difference Club Does Just That at Carlin House!
Project SAFE
Submitted by: Wendy Cook/Dani Bell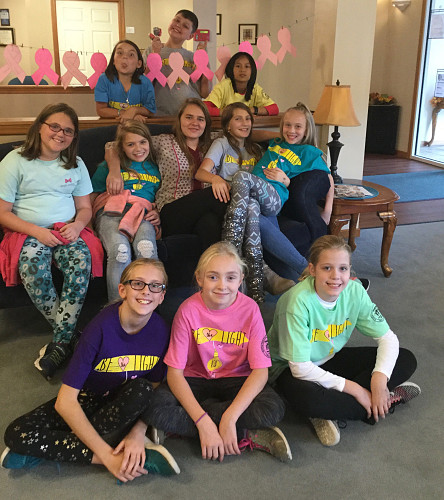 The "WE CAN" Make a Difference Club kids had a blast when they visited with the Carlin House Assisted Living residents! Eleven students were matched up with eleven residents to play Halloween BINGO. The students helped the residents locate Halloween words, instead of regular numbers, on the BINGO board. This was a twist to the game and the residents really liked the "Brain Challenge".
The resident/student teams also challenged each other in a Halloween word search, by racing to see who could complete the puzzle first. The winner was awarded a prize. Mrs. Laurie Schrader provided homemade crafted pumpkins to pass out to the residents that participated and the students also gave them Halloween suckers. According to Club Advisor, Wendy Cook, "The residents shared with me that the kids were very well behaved and they had an excellent time. They want us to come back for Christmas BINGO."

This group meets every Tuesday, from 3:30-4:30pm. To join, please register through
PROJECT SAFE

LETTER TO PARENTS



blog comments powered by

Disqus