Walk/Bike to Central School on October 9th!
Central Elementary
Submitted by: Dani Bell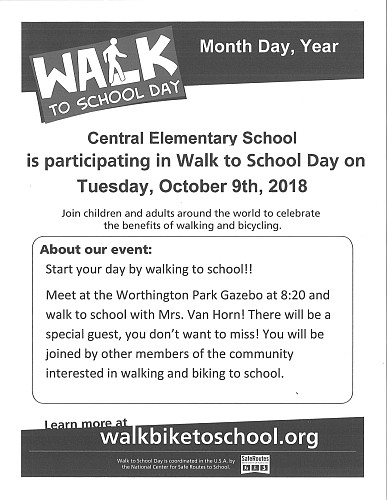 Hocking County Health Department and Logan-Hocking School Health Council is promoting a Walk/Bike to School event for Central Elementary on Tuesday, October 9th.
Start your day by walking to school! Meet at the Worthington Park Gazebo at 8:20AM and walk to school with Mrs. Van Horn! There will be a special guest, you donít want to miss!
You will be joined by other members of the community interested in walking & biking to school.

CENTRAL WALK TO SCHOOL EVENT

LDN ARTICLE

For more information on this national event, visit www.walkbiketoschool.org

blog comments powered by

Disqus