Football T-Shirts
Logan High School
Submitted by: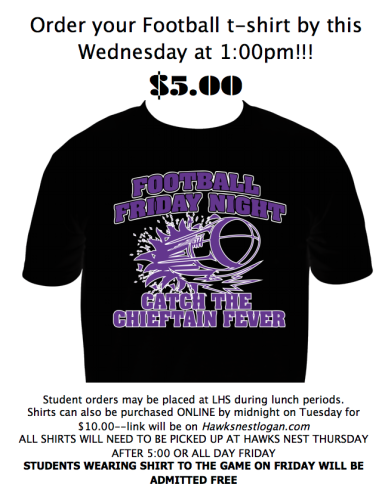 Join us in lifting The Chieftain Spirit, and let our team know that we are all in the stands cheering them on to a victory against the Athens Bulldogs.
Students may purchase shirts during their lunch periods for $5.00 until 1pm on Wednesday.
The public may purchase shirts online for $10.00 until midnight on Tuesday.
Click here to place order online.
All students wearing a shirt to the game will be admitted FREE.
All shirts will need to be picked up at Hawk's Nest after 5pm on Thursday or all day on Friday.
Purchase a shirt and support our guys!!!!!
blog comments powered by

Disqus