8th Graders Join FCCLA
Logan-Hocking Middle
Submitted by: Sharon Shaw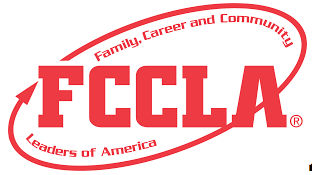 8th Grade students at Logan-Hocking Middle School join FCCLA. FCCLA stands for Family, Career, and Community Leaders of America. Our FCCLA Chapter at Logan-Hocking Middle School is project-based and we focus on a variety of topics in our Family and Consumer Sciences class.
As a member of LHMS FCCLA you will have the opportunity to expand your leadership potential and develop skills for life - planning, goal setting, problem solving, decision making, and interpersonal communications through our Transitions and Careers class.

FCCLA Members learn about the following through our FCCLA Student Organization:

Make friendships you'll have for life!
Explore possible career options!
Develop employability skills!
Make a difference in your community!
Practice team-building skills!
Develop your personal leadership style!
Learn to be a creative thinker!
Experience the satisfaction of helping others!
Develop character and integrity!
Get what it takes to be a responsible citizen!
Home and family relationships!
Get recognized for your accomplishments!
Build your résumé!
Develop scholarship potential!



blog comments powered by

Disqus