Phone Outage
District
Submitted by: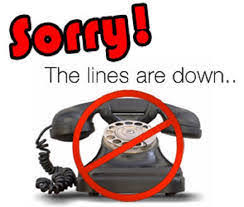 To all LHS Families,

Today a phone line was damaged that affects incoming calls only to Central Elementary and Logan High School. Both Central and LHS are able to make outgoing calls from all lines. Frontier Communications has been notified and will begin addressing the outage tomorrow morning (8-23-18). Until these lines are repaired we are temporarily routing calls through Green Elementary. There is one dedicated incoming line each for Logan High School and Central Elementary. Please limit your calls to Central and Logan High School to emergencies, as each school has only one incoming line available during this outage. As soon as phone service is restored we will send out notification though the same channels.


The numbers to reach each building during this outage are:

Central Elementary 740-385-7789 Ext. 5

Logan High School 740-385-7789 Ext. 6


All other Logan Hocking schools can be contacted at their regular numbers. Thank you for your cooperation and patience as we work through this outage.

blog comments powered by

Disqus