Reminder - Open Houses & Judge Moses Presentations
Logan High School
Submitted by: Dani Bell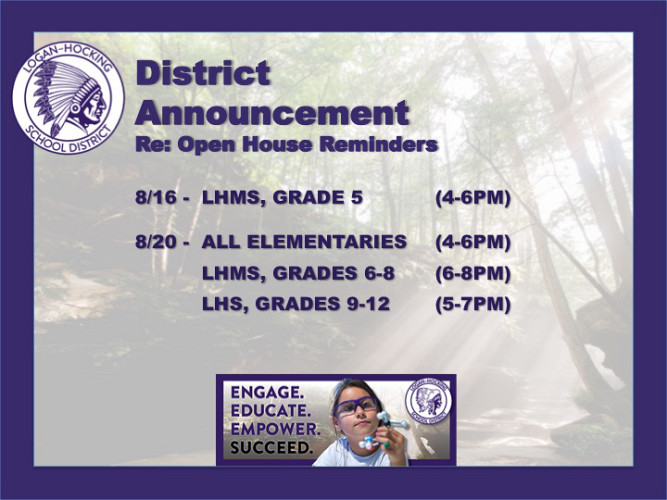 Reminder - Open Houses are TONIGHT for all Elementary Students & 6th-12th Graders! Everyone is welcome to stop by & say hello to teachers & staff, who are anxious to see smiling faces & eager to have an outstanding school year!

"Intelligence plus character — that is the goal of true education." -Martin Luther King, Jr.

LHS Open House - Please Note: Judge Fred Moses will be speaking to students & parents in the theatre, in mini presentations, beginning at 5:15pm. He will be addressing the opioid epidemic through discussion & a short video. As LHSD begins to implement The Health and Opioid Abuse Prevention Education (HOPE) Curriculum, K-12, this year, we will be incorporating various guest speakers, beginning tonight. We hope you can stop in to hear the Judge, whenever is best for you tonight from 5:15-7pm.

blog comments powered by

Disqus