Spring Band Concert
District
Submitted by: Pam Price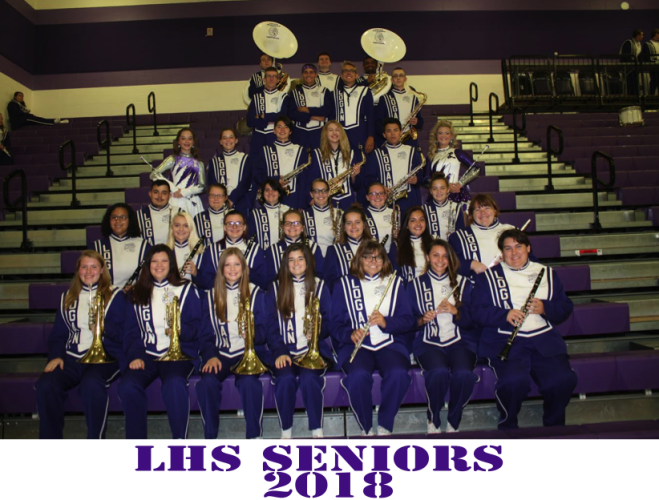 The Logan High School Instrumental Music Department will be presenting the
Annual Spring Concert, Tuesday, May 1st, 7:00 pm, in the Logan High School Auditorium. Pre-concert music will be presented by the L.H.S. Jazz Band beginning at approximately 6:20 p.m.
Admission to the concert is $2 for students (excluding band students grades 6-12) and $3 for adults. Money collected goes back to band students for music, supplies, equipment, etc. Director of Bands is Pam Price and is assisted by Ben Wright, Jennifer Olis and percussion instructor Travis Pickrell. Reserved seats can be purchased through the Logan Band Boosters website www.loganbandboosters.org for an additional cost.
The Sixth Grade Band will open the concert with "Viking!" by Michael Sweeney
and "Supercalifragilisticexpialidocious" arranged by Michael Sweeney.
The Seventh Grade Band will perform "God Bless America" arranged by John Higgins, "Ovation" by Michael Story, "Polaris March" by John Edmondson.
The Eighth Grade Band will perform "May River March" by John Edmondson, "Into the Rapids" by David Shaffer, and "Music from WICKED" by S. Schwartz, arr. M. Sweeney.
The concert will close with the Senior High Concert Band performing the
following selections: "Big Four March" by Karl King, arr. J. Swearingen, "The Sun Just Touched The Morning" by Patrick J. Burns, "Selections from The James Bond Suite" arranged by Frank Erickson, "Havendance" by David Holsinger, and "Americans We" by Henry Filmore.
A reception will be held immediately following the concert in the cafeteria in honor of the graduating seniors. The 2018 seniors are: Emily Anzalone, Meghan Bauman, Madison Chaffin, Hannah Clarke, Samantha Coy, Kaylee Culbertson, Bailey Farley, Brandi Farley, Brittany Farley, Erin Fitzhugh, Savannah Fulk, Kaden Hedges, Caleb Herring, Alexis Huffines, Shasta Kamara, Caedon Ly, Jared Malone, Morgan McGee, Shailyn Mullett, Tristan Myers, Allyson Nakanishi, Caitlyn Nixon, Sierra Perkins, Josh Price, Tylor Rinehart, Emilee Smith, Beth
Stewart, Elizabeth Tarsoly, Leah Taynor, Alaina Turner, Zach Valentine, David Vickroy, and Dana Woltz.
Upcoming events for the Instrumental Music Department include Senior High Band Banquet on May 9; Graduation Ceremonies on May 25; Jazz Band in the Alumni Day Concert on May 26; Memorial Day Parade on May 28: High School Band Summer sectionals May 29 - June 1; Pre-camp July 30-Aug. 3 and Aug. 6 - Aug. 10 and Band Camp Aug. 13-16.

blog comments powered by

Disqus