Chief Logan FFA Among Top in State
Logan High School
Submitted by: Chief Logan FFA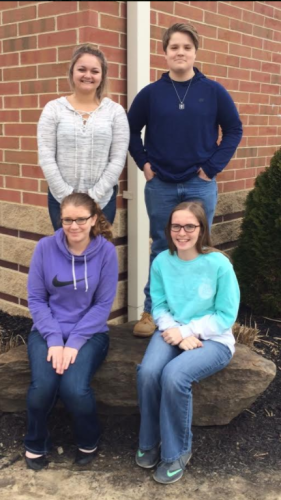 The Chief Logan FFA placed fifth in the Ohio FFA Agronomy Career Development Event at the Ohio Expo Center in Columbus. Teams from all over the Buckeye state competed in the event.
Caitlyn Myers led the team. She was followed by Justin Wilkins, Abby Maniskas, and Brooke Stivison. They were tested on general agronomic knowledge, as well as seed, plant, plant disease, and insect identification. They also completed an agronomic plan for the upcoming year of a realistic cropping scenario. They were provided with current input prices for seed, fertilizer, pesticides, application, planting, and harvesting cost. They were required to determine the most profitable option for the farmer.
This contest required the students to work together as a team on the cropping scenario. Students were required to use a lot of math skills and logistics on this portion of the event.They completed the rest on their own. Hillsdale, North Union, Miami Trace, Fort Recovery and Logan were the top five teams in Ohio.

blog comments powered by

Disqus