Information for Walkout
Logan High School
Submitted by: Ken Dille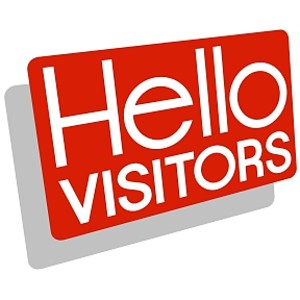 Public/Visitor Information regarding the possible student walkout on April 20, 2018:

The April 20, 2018 Walkout is not a School Program, Assembly, Graduation, nor Athletic Event. Therefore, the school will be operating the building and its grounds as a normal school day on April 20. All visitors to the building/grounds are subject to school policy and would need a valid reason to be in the building or on school grounds. The following are two paragraphs from File: KK of the Logan Hocking Policy Manual as adopted:

…To maintain the safety of students and staff and to ensure that no unauthorized persons enter buildings, all visitors must first report to the main office to receive authorization to visit. (Authorization is not needed for school programs, assemblies, graduations and athletic events.)…

…School principals and their designees are authorized to take appropriate action to prevent and remove, if necessary, unauthorized persons from entering District buildings, loitering on the grounds and/or creating disturbances anywhere on District property…

[Adoption date: July 27, 1987]
[Re-adoption date: September 10, 2003]
[Re-adoption date: June 22, 2015]
LEGAL REF.: ORC 3313.20(A)
CROSS REFS.: BG, Board-Staff Communications (Open Door Policy) (Also GBD)
KGB, Public Conduct on District Property
KI, Public Solicitations in the Schools

Since the student walkout is not a school sponsored event but takes place during the school day on school grounds, the additional level of external visitors poses an additional level of security risk to students and the further disruption to the school day. Visitors will not be allowed on school grounds for the April 20, 2018 proposed student walkout. We ask that you honor this policy and do not attempt to visit the school without a valid school related reason on April 20.


Logan High School nor its employees can participate in the student walkout. (Exception being the employee allotted lunch time, or personal time applied for and granted per procedure outlined in the negotiated agreement.)
No new or special consequences will be created to address student participation on April 20, 2018.

Students planning on participating in the walkout will need a note from their parents stating an intent to participate. The absence will be recorded as an unexcused absence for periods 4-9. Those students under the age of 18 who participate without a note from their parents, will be considered absent without permission and subject to disciplinary consequences. Those consequences will be the same as have been levied for students who have left our building without permission during any other school day.

Students who are absent unexcused or leave the building without permission will not be allowed to participate in athletics for April 20, 2018. This is found on Pg. 10 of the Parent/Athlete Handbook.

Differing opinions may form as a result of the student activities. No confrontation or disruption to the normal school day and/or safety measures put in place will be tolerated. This is expected to be a peaceful observance by all parties. No conflict will be tolerated.



blog comments powered by

Disqus