LHMS FCCLA Wins Outstanding Chapter Silver Award
Logan-Hocking Middle
Submitted by: Sharon Shaw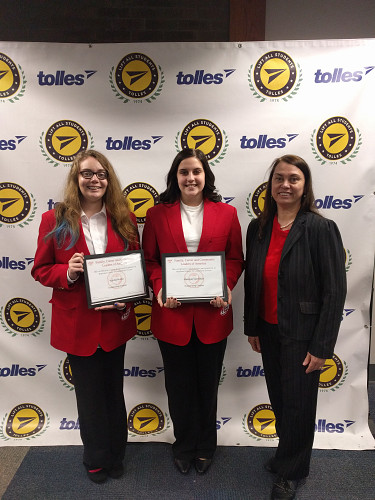 Two Logan-Hocking Middle School students participated in the Family, Career and Community Leaders of American (FCCLA) Regional Competition this past Saturday. Career Development Events (CDE) are competitive events offered to FCCLA members with the opportunity to expand their leadership potential and develop skills
for life necessary in families, communities, and workplaces.
Kyndal Nutter and Makayla Vermillion are both 8th graders at Logan-
Hocking Middle School and have demonstrated leadership skills they
learned in Family and Consumer Sciences and showcased their Local
FCCLA Chapter in the Outstanding Chapter Event.
The Outstanding Chapter consists of a team event that promotes,
plans, and conducts a well-balanced Program of Work that supports
strategic alignment with state and national Family, Career and Community
Leaders of America. All 8th graders are affiliated members and have
contributed and participated in weekly FCCLA meetings, community
service-learning and careers projects to make this award possible for our
Logan-Hocking FCCLA Local Chapter.


blog comments powered by

Disqus